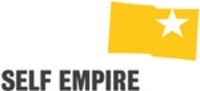 We have created a structure which absolutely enables anyone to roll up their sleeves and start making a living.
Waterloo, Ontario (PRWEB) March 3, 2010
SelfEmpire.com, an effective brand new small business marketing tool, is an exciting method for anyone to grow their part time or home based business. This new site perfectly fills a vital Internet niche – a legitimate, effective and profitable means for anyone to create their own job and earn money from home.
"We have created a structure which absolutely enables anyone to roll up their sleeves and start making a living," said Rob T. Case, CEO.
SelfEmpire.com consists of two main avenues to business growth. Each provides services every prospective home business owner critically needs. Self-Starter is designed to aid entrepreneurs, giving them the resources and time they need to bring business ideas to life. Self-Market is more hands off. SelfEmpire.com's trained, knowledgeable experts will craft a tailored marketing program for a unique product or service, carefully designed to put products in front of the most buyers.
It's an ingenious system, designed to capitalize on the talents and interests of two groups with often very different strengths. Marketers will be motivated to best use their sales talents to make products and services move. Marketing products is the golden road for them to build what is the dream for most – their own businesses.
Self-starters visit http://www.selfempire.com/contractors/add and fill out a short form to become a marketing contractor. SelfEmpire.com needs marketers to help in every center across North America. The marketers are involved in all aspects of getting a product in front of potential customers and will be rewarded for creativity and initiative with a rewarding career all their own.
Self-marketers already have a small to medium sized business or have great ideas for businesses or products. Now let SelfEmpire.com professionals use their expertise to give those products the wider market exposure they deserve. Marketing plans are specially tailored to products and areas yet have no upfront cost; instead pay only a small commission when products fly out the door.
Two forward thinking businesses have already signed on to SelfEmpire.com. CrashMMA.com, which offers packages for UFC and other mixed martial arts events, as well as PrivateSuites.com, which offers box seats to major sporting events and concerts such as Metallica and Madonna. SelfEmpire.com enrolls only legitimate companies; Self Empire vets and approves each business before the business can access their services.
"The site is fully legitimate and free for people to use. We are continuously working to create tools and articles to help people run their own business and we will even begin putting articles from experts in multiple related fields into the portal for our independent contractors to learn from," said Michelle Baum.
For more information or to sign up, visit http://www.selfempire.com
Contact
Michelle Baum, VP of Marketing
226-339-0205
###