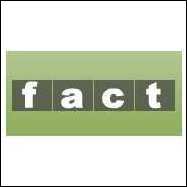 These benefits are designed to help self-employed and small business owners who haven't, up until now, had ready access to all the advantages which large corporations enjoy. They included discount dental, vision and hearing care, as well as group rates on medical and health insurance for the owner, their family and employees
New York, NY (PRWEB) April 24, 2007
The Federation of American Consumers and Travelers (FACT), a not-for-profit consumer organization, has introduced a special series of small-business benefits on its Web site (http://www.usafact.org).
"These benefits are designed to help self-employed and small business owners who haven't, up until now, had ready access to all the advantages which large corporations enjoy. They included discount dental, vision and hearing care, as well as group rates on medical and health insurance for the owner, their family and employees", says Vicki Rolens, Managing Director of FACT.
Also, for the first time in the association's 23-year history, consumers can sign up for a free 30-day Membership.
FACT benefits include:

401(k) retirement planning for the independent business owner with the cost advantages which are all-too-often reserved for huge companies.
Business recovery aid in the event of a problem beyond the owner's control
Free advertising of the business' product or service on FACT's Web site
Free "Help-Wanted" ad placement on FACT's Web site
Eligibility to apply for individual and family medical insurance, underwritten by an A-rated carrier
A free subscription to "Eye on Washington" Reports, providing unbiased information on
legislation which may directly impact the small business owner and the consumer in general

Substantial discounts on dental, eye wear and hearing benefits
Savings on prescription drugs
Savings on wellness benefits (weight loss programs, stop smoking programs, vitamins and mineral supplements, etc.)
Eligibility to apply for continuing education financial aid scholarships
Free access to a Consumer Hotline and Library
A free subscription to a newsletter which addresses many of the small-business owner's needs
Eligibility to apply for classroom and community grants
Professional travel advice -- and substantial travel discounts on cruises, hotels, vacations and rental cars
The full roster of benefits is being expanded regularly, and may be reviewed by visiting the website. To take full advantage of FACT membership, all that a self-employed individual -- or any consumer -- needs to do is visit http://www.usafact.org, click join now, and fill in a few blanks.
Dues are just $36 for an entire year, fully refundable within 60 days if the applicant decides not to continue his or her membership.
FACT was founded in 1984 and presently serves more than 1 million American consumers in all 50 states. Its principal office is located at 318 Hillsboro Avenue, P.O. Box 104, Edwardsville IL 62025.
Questions are invited. Either send an e-mail to info at usafact.org, or call toll-free 1-800-USAFACT. All calls are answered personally, not by a machine or voice mail system.
###