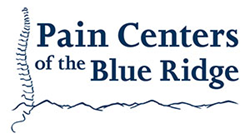 Initial pain treatment at the Lynchburg location of Pain Centers of the Blue Ridge is only $150 and then $75 for follow up visits.
Lynchburg, Virginia (PRWEB) December 29, 2014
Pain Centers of the Blue Ridge is now seeing self pay patients at a new pain management clinic in Lynchburg, Virginia. Initial self pay visits are being offered for only $150, with follow up visits at only $75. Call (844) 4VA-PAIn for more information and scheduling.
Pain Centers of the Blue Ridge has expanded with its highly skilled providers, offering customized pain treatments. The treatments are individualized to each patient after a thorough review of one's history along with a comprehensive physical exam. In addition, the providers review each patient's medical records and imaging studies thoroughly.
Treatment options include medication management such as muscle relaxers, NSAIDS, neurogenic membrane stabilizers and pain medications. For those patients dealing with painful conditions that are chronic, medication management may help patients be able to function, work and play with one's kids.
Conditions treated at Pain Centers of the Blue Ridge include chronic back and neck pain, migraines, neuropathy, RSD, failed back surgery and more. For those patients who no longer have a surgical option, medication management may be one of the only options remaining to help live a meaningful life.
Along with the new location in Lynchburg, Pain Centers of the Blue Ridge has an additional Roanoke pain management clinic and a new one in Allegheny County. For more information and scheduling with the top self pay pain clinics in Southern Virginia, call (844) 4VA-PAIN.