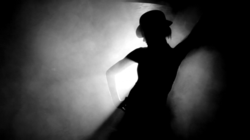 We wanted each designer to freely express their vision of a woman who they found captivating and inspiring.
London, UK (PRWEB UK) 23 March 2012
To celebrate the unveiling of the Womens Designer Galleries in its London store, Selfridges has commissioned The Film Project – a bespoke short film collection that will be presented in a special exhibition opening on March 15th.
The Film Project showcases some of the most exciting creative talent in international fashion: A.F. Vandevorst, Alexander McQueen, Ann Demeulemeester, Comme des Garçons, Dries Van Noten, Gareth Pugh and Rick Owens.
"We commissioned these films to celebrate the opening of our new Women's Designer Galleries. The brief to the designers was very open – the only stipulation was that there was a strong female character at the centre of each film. We wanted each designer to freely express their vision of a woman who they found captivating and inspiring," said Alannah Weston, Creative Director of Selfridges.
Selfridges has appointed curator Emma Reeves to work closely with the designers who have been invited to take part in the project. These designers have created short films which interpret the essence of today's modern woman: sophisticated, intelligent, confident, stylish, strong and feminine. The designers have chosen to collaborate with a range of international filmmakers from exciting young talent to more established names.
"Fashion film is a growing genre that allows designers to engage with a global audience in a compelling and visionary way," said Emma Reeves, curator of The Film Project. "We look forward to sharing these unique works of art at Selfridges in collaboration with these fantastic designers."
Selfridges has chosen award-winning set designer Simon Costin to create an extraordinary installation for The Film Project screenings. Intended as an experience rather than a conventional exhibition, fashion and film lovers will be welcomed to attend the free screenings at the Old Selfridges Hotel from 15th March until 26th March 2012. The exhibition will be open Monday through Saturday from 12pm to 8pm and Sunday 12pm to 6pm. For those who can't make it to London, each film will be screened on Selfridges.com.
About Selfridges
Selfridges London is a national institution with the most famous shop windows in the world. The Manchester and Birmingham stores bring the same creative customer experience and now Selfridges.com is positioned to create some magic online.
Across every single department, from food to fashion, home to beauty, Selfridges sets the standard for up-to-the-minute style, lasting quality and exceptional customer service, all with a dose of creativity, wit and flair.
What products can Selfridges offer? There's a unique experience for every customer at Selfridges.com. Whether you're looking for the latest designer fashion, must-have labels, womens fashion  gourmet chocolates, designer women's clothes, luxurious skincare, dresses, or mens jeans. Selfridges stocks the most-wanted brands such as Ted Baker dresses, Ralph Lauren shoes, Paul Smith shirts, Vivienne Westwood bags and Alexander McQueen dresses alongside old favourites and world-exclusive products.
The business was founded by American entrepreneur Harry Gordon Selfridge in 1909 and was widely regarded as the first and best example of a modern department store. Gordon Selfridge ran the store himself until he retired in 1940. After several ownerships the company was de-merged from the Sears Group in 1998 and floated on the London Stock Exchange. In 2003 W. Galen Weston purchased Selfridges and under his ownership Selfridges has become a unique UK destination for fashion, luxury and retail theatre known for its world-class yet egalitarian customer approach. In June 2010 Selfridges was named Best Department Store in the World by the IGDS (Intercontinental Group of Department Stores) and the IADS (International Association of Department Stores), a title which Selfridges holds until June 2012. Selfridges has four stores in London, Birmingham and Manchester (Trafford Centre, Exchange Square) and an online store delivering within the UK.
For more information, visit http://www.selfridges.com/thefilmproject
Contact details
For further information and images, please contact:
Kitty McGee
Selfridges
T: 020 7318 3397
E. kitty.mcgee(at)selfridges.co.uk
Allison Lawrence / Helen Arathoon
Gabrielle Shaw Communications
T. Tel: 020 7318 3204 or 020 7318
E.Allison(at)gabrielleshaw.com/helen(at)gabrielleshaw.com