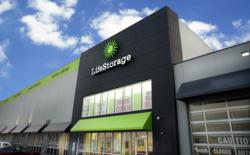 With the upcoming Mitten Tree Event, each store will have the opportunity to raise clothing for those without during the colder months
Chicago, IL (PRWEB) December 02, 2011
LifeStorage, Chicago self storage provider for home and business, records management and office solutions, is celebrating the holiday season with multiple December events. On Saturday December 3rd, visit any Chicagoland LifeStorage locations for Share A Cookie Day, where visitors can receive a free cookie (each location will have different delicious selections). On Tuesday December 6th, LifeStorage locations are holding a week-long Mitten Tree Event, where every location will be collecting mittens, coats, scarves, and other winter clothing for local charities. Finally, on December 13th, all LifeStorage locations are participating in National Cocoa Day, when visitors can stop by their local LifeStorage for a free cup of hot cocoa.
These events are some of the ways LifeStorage is helping brighten the holiday season for its customers and those interested in finding some great deals on self storage solutions. Michelle Wight, LifeStorage District Manager, is excited that all LifeStorage locations are participating and, more so, that some cheer and good will can be spread by her company this holiday season.
"So far this holiday season, we've had some great promotions and even better, many of our stores have helped out some great causes, like raising toys for Toys for Tots, food for The Frankfort Township Food Pantry and The Pantry of Rich Township, and coats for Cornerstone Community outreach," Wight said. "With the upcoming Mitten Tree Event, each store will have the opportunity to raise clothing for those without during the colder months, which just further helps us as a company cement our reputation as a business that really does care about giving back to our communities."
Wight releases that the holiday season should have some fun involved too, which is why the Share A Cookie Day and National Cocoa Day are entertaining additions to the LifeStorage calendar of events. "Cookies and hot cocoa...who can resist? Plus, free is always an enticing price! At LifeStorage, we're about helping out however we can, providing unique storage solutions, and really defining our space in the market through our upscale locations and excellent guest service. For those interested in donating winter clothing, finding some great storage solutions, or just having a snack, please stop by your local LifeStorage and see what we have to offer," Wight said.
###