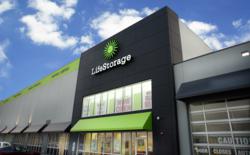 Chicago, IL (PRWEB) October 11, 2011
LifeStorage, Chicago self storage provider of home, business and office solutions, is offering new customers 50% off two months.
With summer behind us, We're in the middle of "uh-oh it's fall" panic. For many of us, this means we have too much stuff. Our garages and basements are filled with vacation souvenirs, patio furniture, and other seasonal clutter, but worry not! LifeStorage is here to help.
With 17 Chicago-land storage locations in both the city and suburbs, there's a LifeStorage nearby to fit all your storage needs. Each facility is run on-site by a knowledgeable staff to make your experience easy and pain free. Units come in a variety of sizes with customizable space, flexible leases, and access seven days a week. LifeStorage offers both climate-controlled & non-climate controlled storage units. All facilities are monitored with top-of-the-line digital security to ensure you and your possessions are always safe.
LifeStorage sells packing and moving supplies and offers dolly/cart rental at each location as well. Storage has never been this easy or affordable! Chris Barry, co-owner of LifeStorage, feels it's an excellent way to welcome new members to the LifeStorage family.
"We're excited to to show what LifeStorage has to offer at a wonderful price. We offer residential customers a place for all their seasonal furniture, equipment, and vehicles: even boats and RVs. We also provide business owners a variety of storage solutions for their excess inventory," Barry said. "It's the perfect opportunity to clean out your garages and basements, free up space, and save some money."
LifeStorage also offers convenient online bill pay and moving and storage guides/tips for storage novices!
# # #