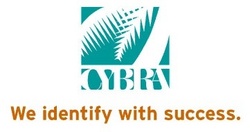 They told me to stay home.
YONKERS, N.Y. (PRWEB) August 26, 2008
For the uninitiated, "The MarkMagic Chronicles" was produced by bar code and RFID technology experts CYBRA Corporation. The series was the brainchild of CYBRA's VP for Solutions, Sheldon Reich and Director of Marketing Communications, copywriter Morty Schiller. The videos and 2K persona were born as part of a marketing campaign for the company's MarkMagic enterprise software program for designing and printing bar codes, RFID tags and electronic forms on the IBM System i (or AS/400) platform.
Leading IBM industry reporter Alex Woodie attributes the popularity of the series to "2K, the highly endearing, yet vertically challenged funny-man, who may resemble some (as yet un-mummified) RPG or COBOL coders in your shop."
A star was born, but Selkin hasn't gotten carried away with his cyber celebrity. Like his onscreen alter ego, Selkin is only partly of modern times. "My wife works with a computer...I'm from the Emerson radio era. I did finally did get a television, though."
And his stardom?
He says, "I got a call from Hollywood."
What did they tell you?
"They told me to stay home."
What nobody involved in the project accounted for, though, was the ripple effect of online media. If not yet fortune, fame has caught up with Selkin...
Henry Corin, retired dean of a New York City high school Musical Department, had lost touch with his cousins some 20 years ago. When Corin's mother passed away recently, he decided to track down old relatives, including Jerry Selkin. But Jerry was no longer listed in the phone book. With the release of the 2K videos, the Selkins went out and bought a computer, then they switched from regular phone service to cable. And so they were edited out of the phone book.
Undaunted, Corin--more up-to-date than his prehistoric cousin--didn't call "0" for Operator. He turned to Google and searched for "Jerry Selkin." In a few clicks, he was watching 2K discover the wonders of MarkMagic bar code printing software.
"Hey! That's him!"
Corin immediately called CYBRA and got Reich on the phone. Soon, the cousins exchanged emails and arranged to get back together.
What are you planning to do?
"We'll take him out to dinner... and give him the check!"
Which restaurant?
"Well, my wife once wanted me to take her to a very expensive place... so I took her to a gas station."
If you happen to run into a five-foot guy with a propeller beanie, get ready to play straight man. And be ready to pick up the check.
About CYBRA
CYBRA Corporation (OTC BB: CYRP) is a world leader in bar code and RFID technology for IBM midrange systems. MarkMagic™ Bar Code Labels, RFID Tags and Forms Software is used by thousands of AS/400 and System i customers worldwide, and has been selected as the bar code print engine of such leading System i software developers as Manhattan Associates™, Infor/SSA Global™ and VAI™.
EdgeMagic™ Integrated RFID Control Software for the IBM System i is designed to manage edge devices (RFID readers, bar code scanners, printers, light stacks, message boards, photo eyes, and other devices) commission, write, read, and verify RFID tags and can be fully integrated with System i business applications.
CYBRA Corporation is located at One Executive Boulevard, Yonkers, NY 10701. Product information is available toll free at 1-800-CYBRA-88. CYBRA's web site is located at http://www.cybra.com. To request information via e-mail, write to: info@cybra.com.
This release and others statements issued or made from time to time by the company or its representatives contain comments that may constitute forward- looking statements. Those include statements regarding the intent, belief or current expectations of the company and members of its management teams, as well as the assumptions on which the statements are based. Prospective investors are cautioned that such forward-looking statements are not guarantees of future performance and involve risks and uncertainties, and that actual results may differ materially from those contemplated by such forward-looking statements.
Release Summary:
Little do his Bronx, New York neighbors suspect that the cute-little-old-man posing as a retired public school principal is the under-cover, multi-millennial champion of computer programmers everywhere -- 2K, the YouTube video star.
Keyword Tags:
2000 year old programmer, 2K, bar code, CYBRA, programmer, rfid