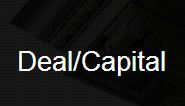 Baby Boomers represent a huge target segment in middle-market M&A deals in the coming years and Deal Capital is poised for significant growth in this area.
Seattle, WA (PRWEB) February 04, 2013
As more than 10,000 baby boomers a day look toward retirement over the next two decades, millions of middle-market businesses are expected to be sold. In fact, according to the Family Firm Institute nearly 10% of businesses are owned by baby boomers. According to the study, an estimated 7 million businesses are owned by baby boomers. Of that group, it is estimated that less than one third will successfully transfer company management to the succeeding generation. The remaining businesses will be either sold or dissolved as the baby boomers move into retirement. Deal Capital now offers discounted valuation and planning services to this market segment.
Valuation Planning
As part of an expert and holistic approach toward corporate M&A, Deal Capital's comprehensive M&A planning services greatly assist business owners who may be looking to sell a business, a portion of a business, perform a corporate recapitalization and/or reorganize the business structure into something more efficient. Planning services include comprehensive enterprise business valuation services, taking a look at broad industry analysis, growth opportunities and potential for market risk that could greatly affect the success of the company going forward.
Deal Capital's valuation planning services look at several different approaches to business valuation. First, expert business valuation specialists take a look at the income-producing assets of the business, valuing them separately to give a baseline look at what the business would be worth in the event cash flows were squelched. Second, a valuation is performed on the expected cash flows of the business. This is often based on pro-forma financial statements created by financial consultants. In addition, an company-tailored cost of capital—calculated with extensive in-depth research on the industry and market risk factors affecting the company. The valuation is performed by discounting projected cash flows stemming from the pro-forma statements. Lastly, each potential acquisition target will be assessed on the basis of market parameters, including market standard multiples and recent industry comparable transactions in both public and private markets similar to the business in question.
Understanding what the business is worth can help the business owner have a greater understanding of what can be gained from a sale of the company. For baby boomers this can often include discussions on planning for retirement.
Industry-Specific Expertise
Because Deal Capital represents companies in many varying sectors, it is extremely helpful that the company, its management and partners hold expertise in a wide variety of sectors. With expertise in everything ranging from software & technology to distribution & logistics, Deal Capital is able to assess, value and find strategic buyers.
"Our broad range of experts span across industries where baby boomers have had an impact over the last 40 years of business," says Director Troy Jenkins. "It's an area in which we're extremely comfortable and where we feel we can add extreme value."
About Deal Capital
Deal Capital is a mid-market investment banking and M&A advisory firm with offices across the country. As a full-service brokerage of companies over $1 million in EBITDA (earnings before interest taxes, depreciation and amortization) the company works to facilitate wealth transfer of private corporations from one owner to another. Find out more about Deal Capital by visiting the company website.