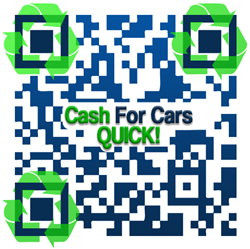 Get the most cash for cars and trucks in Dallas Texas, call Cash for Cars Quick today!
Dallas Texas (PRWEB) May 20, 2013
Cash for Cars Quick just made it difficult for its competitors in Dallas Texas. They are announcing an active marketing campaign to promote their price quote guarantee. The CEO William Leonard said "There are many people that call our service every day that say they had called another company and was offered a price, but when the tow truck showed up they tried to lower the price. This type of behavior is unacceptable, our company stands by the offers we make over the phone and pay our clients the amount that we agreed upon. There are many smaller tow yards and independents that do this bait and switch type of behavior, I hope vehicle owners use our service of course, but if they choose another company ask them to guarantee the price." The company has been buying older cars and trucks in the city for years and is one of the largest vehicle buyers in the country with offices and affiliates in over 200 cities. These networks and partnerships allow the auto buyer to provide fast service and competitive prices. The company decided to actively promote the price quote guarantee after they observed ad for junk car buyers offering to buy cars and trucks above market value. The CEO said "What happens to people is they get a quote for a broken down car that is let's say $500, but when they get there, and they only hand you $300. If you are in a public place and are afraid of getting towed you may accept less money. Or if the vehicle is at your home and this happens, you wasted time and may accept the money just to get rid of it. These scammers know this and they are able mislead vehicle owners this way." The company says call around and get quotes, and make sure to get a guarantee from the company you choose. To sell a junk car in Dallas Texas, or to find out more about the company or the services they provide visit the local office here, http://www.dallascashforcarsquick.com/
Cash for Cars Quick is always looking to further their online marketing, the company does this by using a local SEO company. The Dallas car buyer continues its online presence by offering an instant quote over the phone, and regularly posts auto recycling information on the company blog and social media pages. By using video marketing along with instant pricing the company hopes to attract more Dallas Texas residents looking to sell their vehicle. To read more on the company's cash for cars Dallas Facebook page visit, http://www.facebook.com/CashForCarsDallas
About the Company:
Cashforcarsquick.com is a growing cash for junk cars service that offers junk car recycling and that provides a high return to the car and truck owners in Dallas and throughout the United States. The company and its partners follow environmentally friendly disposal practices to safeguard the future of the planet. To learn more about the fast cash for cars Dallas TX service visit the company website or call the corporate office.
Contact:
William Leonard
Phone: 888-862-3001