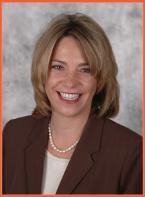 You want prospective buyers to anticipate from the outside what they're going to see on the inside.
San Francisco, CA (Vocus/PRWEB) March 08, 2011
San Francisco real estate agent Paige Gienger has just posted a new real estate video that describes the five most important things people should do when they need to sell a house. The video, produced by the San Francisco Association of REALTORS® (SFAR) and hosted by Emmy® Award-winning reporter Tom Sinkovitz, can be seen on Gienger's website http://www.OnTheRightPaige.com.
1) Maximize curb appeal. The outside of a home should look neat and fresh. A newly painted exterior, freshly mowed lawn and tended garden, and a new or newly-refurbished front door are all ways to make the outside look attractive to potential buyers.
"You want prospective buyers to anticipate from the outside what they're going to see on the inside," explains Sinkovitz.
2) Clean everything. No one wants to buy a dirty home. Sellers should make sure that everything passes the "white glove test." The kitchen, bathroom and master bedroom are especially important, as these are the areas homebuyers notice most.
3) Get rid of clutter. Too many possessions can make the house seem cramped and small. Homeowners should donate or pack up items that crowd spaces, especially on countertops and in closets and the garage. Open spaces seem larger and more inviting.
4) Remove personal items. Family photos, hobby collections and children's report cards are too specific to the seller's life.
"They're all important to you," says Sinkovitz, "but they'll make it difficult for potential buyers to imagine how their things are going to look in the home."
5) Don't miss the obvious. After living in a home for a while, it can be difficult to see it in the same way as a person entering for the first time. Sellers should make sure there are no noticeable problems that they've learned to ignore, such as a leaky faucet.
For more information about ways to sell a home, or any of Paige Gienger's other services, please visit her on the web at http://www.OnTheRightPaige.com, or call her at 415-336-0205.
About Paige Gienger:
Coldwell Banker REALTOR® Paige Gienger is a lifelong resident of the Bay Area and has called San Francisco home for over 20 years. She earned her Business Economics degree from University of California at Santa Barbara. Gienger entered into the real estate profession in 1999 after a successful business career. Her advanced degrees include Seniors Real Estate Specialists® (SRES) and Graduate REALTOR® Institute (GRI). She has been awarded as a Top Producing Agent from all Coldwell Banker Agents locally and worldwide.
# # #