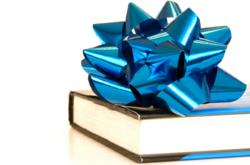 Jupiter, FL (PRWEB) December 14, 2012
The holiday season is in full effect which means a few different things for college students: the fall semester is coming to an end, old textbooks are now useless and money is tight due to gift purchases. BuyBackTextbooks can help with holiday money blues by offering an online tool that allows students to sell back textbooks online – replenish that back account by selling used textbooks that are now expensive paper weights.
"The holiday season is a time filled with joy and cheer but it's also a time in which college students spend money that they don't have on gifts for friends and family" says owner David Batchelor. "Out textbook price comparison search engine allows them to sell used textbooks for the most amount of money possible, leaving them with some extra cash to spend."
College students have the ability to download BuyBackTextbooks' mobile apps for iPhone and Android devices or visit their website. The website features an extensive search engine that uses a textbook's ISBN number to immediately deliver several buy back price comparisons – select the store that is offering the most amount of money to maximize the amount of cash received. The mobile apps work in the same fashion except they have one additional feature: the ability to scan the barcode on a book – this saves the student from having to enter that long ISBN number.
Earn some extra holiday cash this Winter by using BuyBackTextbooks to sell back textbooks that are now useless, being that the Fall semester has officially ended – a little extra money never hurt anyone!
About BuyBackTextbooks
BuyBackTextbooks.com has allowed tens of thousands of college students to sell back their old used textbooks since its inception in 2012. The free service continues to grow and hopes that with the addition of the new mobile apps that the process to sell back textbooks becomes a lot easier and more efficient – the main goal is to save college students as much money as possible while they earn a quality education.
For more information on how to use our textbook buy back search, please visit http://www.buybacktextbooks.com or call (866) 437-3331. You can also email support(at)buybacktextbooks(dot)com for additional information.
###