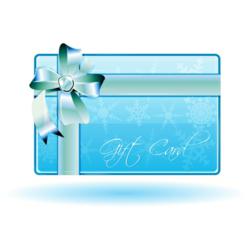 If you've received an unwanted gift card or certificate, check store terms before selling it — you may be able to redeem yours for cash, in store.
EL SEGUNDO, CA (PRWEB) December 29, 2012
As a leading personal finance resource, Go Banking Rates provides readers strategies for adding more funds to their savings accounts – and with the holiday season over, and many consumers are finding themselves with a surplus of gift cards that can be converted into savings funds.
According to popular gift card exchange site, Gift Card Granny, more than $41 billion in gift cards went unused between 2005 and 2011, while 40% of gift card recipients do not use the total value of the card. This equates to billions in wasted dollars, both on the part of gift card purchasers, and the recipients who basically throw away money given to them in plastic form.
In order to prevent readers from wasting money and missing savings opportunities, Go Banking Rates identifies several ways recipients can turn unwanted gift cards into cash for a savings account or debt that needs to be paid down.
Go Banking Rates correspondent, Paul Sisolak, advises that consumers who receive unwanted gift cards "treat them like any other item of value." He explains, "If you've received an unwanted gift card or certificate, check store terms before selling it — you may be able to redeem yours for cash, in store."
However, in the case it is not possible to exchange a gift card for cash at the store's location, Go Banking Rates reveals three online "gift card marketplaces" that allow recipients to resell their cards.
1. Gift Card Granny: Rather than a direct point of sale, Gift Card Granny is a database listing the best gift card auctions and sales available on other websites, like eBay or ABC Gift Cards.
The site's layout lists each card, its original value, selling price, and seller. For gift card buyers, this also serves as a source for discounted gift cards, too (a $119 gift card on GCG goes for $116.62, a 3.5% reduction).
To view the complete list and full report, please click here.
About Go Banking Rates
http://www.GoBankingRates.com is a national website dedicated to connecting readers with the best interest rates on financial services nationwide, as well as informative personal finance content, news and tools. Go Banking Rates collects interest rate information from more than 4,000 U.S. banks and credit unions, making it the only online rates aggregator with the ability to provide the most comprehensive and authentic local interest rate information.
Additionally, GoBankingRates.com partners with a number of major media outlets such as Business Insider and US News & World Report to provide compelling and edifying personal finance content, and its expert editors have been featured and quoted on several premier finance websites like Yahoo! Finance, Forbes, The Street, Huffington Post and more.
GoBankingRates.com belongs to a network of more than 1500 finance websites, including GoInsuranceRates.com and GoFreeCredit.com. These sites receive more than 2 million visits each month.
For questions or comments, please contact Jaime Catmull, GoBankingRates.com Director of Public Relations, at JaimeC(@)GoBankingRates(dot)com, or 310.297.9233 x261.
###