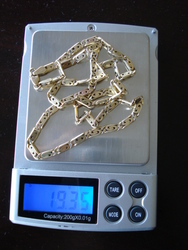 With gold prices up fourfold over the last decade, old gold jewellery suddenly has significant and often surprising value.
(PRWEB) July 16, 2010
On July 13, Gold Prices jumped to above $1,200 per ounce - near their all-time high. When Vancouver Gold Buyer, Vancouver's largest gold buyer, reopened their store on July 14th a flood of customers lined up to get a free estimate on their old jewellery.
After 20 years of relative stagnation in gold price, prices took off around the year 2000 and have been rising steadily since. With prices recently near $1,200 per ounce - over four times the price of a decade ago – old gold jewellery suddenly has significant and often surprising value.
"In the past year, Vancouver Gold has seen business rise along with gold prices," says owner Charlie Pollock. To accommodate this increasing demand, Vancouver Gold recently moved into a new office at 254 West Broadway. June 2010 has been the busiest in the history of the company.
Many people wonder about the options and the process of cashing in their unworn jewellery. There are many ways to sell gold: pawn shops, jewellery stores, mail-in websites, and gold parties. "Vancouver Gold is a precious metals recycling business devoted to ensuring the highest return on all gold and silver. Testing is done is front of the client, appraisals are free and payouts are made on the spot. Many customers prefer this personalized approach," says Pollock.
There is no shortage of conjectures about the direction of gold price – whether it continues the record setting upwards climb or whether we have reached the peak and are now on the way down. But at these prices, it is certain that the cash for gold industry will provide important services to customers looking to recycle their jewelry, coins, bars, nuggets, and bullion items.
For more information or to arrange an interview, please visit http://www.vancouvergold.ca or call Charlie Pollock at 604-764-5134.
# # #