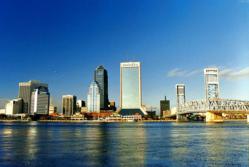 This company maintains a list of qualified buyers who purchase properties within the asking price.
Jacksonville, Florida (PRWEB) May 29, 2013
Homeowners with expired real estate listings could struggle to find a qualified buyer when homes need to be sold quickly. Homeowners no longer using the services provided by realtors could benefit from the RealEstateinNorthFlorida.com company for sales assistance. This company is now making it easier to sell a home by owner in Jacksonville due to its expanded company services at http://realestateinnorthflorida.com/we-buy-houses. These services are useful for homeowners trying to avoid commission fees and other setbacks that can be found through a traditional real estate sale process.
The listing process completed by realtors and agents requires an overview of each property. Each company or agent has a set of criteria that must be met before an agreement is made to take on the selling duties of a property. Denials or expiration of a listing can be common if homeowners do not qualify or cannot find a buyer within the listing period.
The new services provided to homeowners in North Florida are designed to remove the blockades that could prevent a typical sale. These services are offered without the attachment of realtor commission fees that can add thousands in extra expenses when a sale is complete.
One of the ways that the RealEstateinNorthFlorida.com company uses to help expedite the for sale by owner process is by using its growing list of buyers. This company maintains a list of qualified buyers who purchase properties within the asking price.
These methods are now helping properties to go through the closing process faster for homeowners with an immediate need to sell. A short application process can be completed on the company website to help expedite the FSBO process in Jacksonville and surrounding areas. Users of this application now receive a response within 24 hours of submission.
A website redesign has been completed this year to help with user navigation and add additional content for homeowners. A blog series is now published on the company website to provide more information about company services and tips that can be useful to those selling homes. Along with the blog posts, streaming videos are now offered as one method to obtain information. These videos are now available through several additional outlets online and one of the newest editions can be found at http://www.youtube.com/watch?v=U5xVxnT66Hs. These company resources are expected to continue online this year.
About RealEstateinNorthFlorida.com
The RealEstateinNorthFlorida.com company now provides alternative services for homeowners selling real estate. This company is comprised of a group investing specialists providing non-realtor services to help reduce commission fees and expedite the sale process. This company purchases properties and sell properties to buyers as part of its range of services in the North Florida area. The RealEstateinNorthFlorida.com company is based in the Jacksonville, Florida area and works closely with owners of homes to provide the solutions that are needed when not using traditional real estate sales methods. The company website provides informative data about the services provided to homeowners.