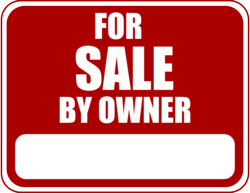 This company has completed a new series of blog posts that are dedicated to the FSBO industry and has started to publish these online.
Jacksonville, Florida (PRWEB) May 26, 2013
Real estate listings are one of the services provided by realty companies to help homeowners find buyers for properties. While these practices can be successful, some homeowners are exploring new ways to eliminate working with realtors or agents to sell property. The RealEstateinNorthFlorida.com company has added new FSBO services this year to help expedite sales for homeowners at http://realestateinnorthflorida.com/how-to-sell-my-house-by-owner. These for sale by owner services in Jacksonville are offered to North Florida residents and can be acquired by completing the online submission form on the company website.
A range of fees are part of the home selling process and these fees are payable by the owner of a property sold. It is common for commission fees to be part of the charges that are included when a listing is approved and a transaction completes the closing process. Because these fees can add thousands of dollars to home sale, some homeowners are avoiding the listing process and searching for ways that FSBO can be completed successfully.
The addition of the for sale by owner services online is expected to help more men and women find a better path to complete the sale of a property that is free of standard commissions.
One of the ways that the RealEstateinNorthFlorida.com company is using to educate homeowners is by publishing relevant content weekly online. This company has completed a new series of blog posts that are dedicated to the FSBO industry and has started to publish these online. These posts are now offered as one additional resource that can be used to obtain information. This company supplied information is expected to continue to help build a better resource for men and women considering the solo sales process. The company redesigned website has made it possible to include these new blog posts for North Florida homeowners.
Aside from the added services, a new video channel has been created and established online. These videos are now designed to introduce the types of services that are available as well as to promote more information to homeowners. One of the latest videos can be found at http://www.youtube.com/watch?v=U5xVxnT66Hs and these are expected to continue permanently.
These videos are designed to explain the company services as well as make it easier for homeowners to make contact. Along with these videos, a contact submission form is now available on the company website. This form serves as an alternative way that information can be obtained apart from the toll-free number at 1-800-673-9700.
About RealEstateinNorthFlorida.com
The RealEstateinNorthFlorida.com company provides its experienced services as an investment company to homeowners in the North Florida area. This company is staffed by real estate investors who buy and sell properties on behalf of residents. The alternative services that are now provided to area homeowners and buyers of real estate are customized to help streamline real estate transactions. The RealEstateinNorthFlorida.com company has redesigned its company website as one effort to make understanding the current market and hiring company services easier. The streaming videos, blog content and other informational sources now provided are helping to distribute more information to buyers and sellers of real estate in Florida.