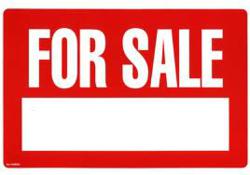 This new strategy is allowing homeowners to pick the data and time that a sale takes place to better fit into selling schedules.
Tampa, Florida (PRWEB) April 03, 2013
Selling homes in many U.S. states takes precise measures by homeowners to have success. Putting together the required documentation in effort to find buyers can be confusing to some. The PLB Investment Group has now published its ways to sell houses faster online. These ways can be accessed at http://www.realestatetampaflorida.com/sell-your-house and are offered for no charge online.
Certain conditions can prevent a successful real estate sale. Realtors and agents use a set of conditions that all buyers must qualify for in order to list and sell a home without issues. Certain upgrades to a property can be required by some companies in order to sell a home faster. The new information published online is seeking to provide expedited ways that can be used to sell homes without the traditional waiting period experienced by some homeowners.
The PLB investment group has recently added more services to its growing list of services offered to homeowners. This company is now able to provide a sale date to homeowners faster and without the usual types of paperwork required. This new strategy is allowing homeowners to pick the data and time that a sale takes place to better fit into selling schedules. This new service is expected to help more homeowners acquire dates of sale faster.
Aside from the upgrades in services, a new homeowner submission form has been launched online. This new form provides expedited processing of requests to help homeowners find a buyer quickly. This new form is setup to take information from homeowners and land owners securely online.
No personal information is required of this new system in order to submit data that is reviewed by a real estate investing specialist. This new form is expected to provide an easier method of contact and review of special circumstances for all home and land owners in Tampa, Clearwater and other Florida cities.
About PLB Investment Group
The PLB Investment Group is a leading real estate investing agency that is staffed by experts in the housing market. This company is not affiliated with banks or other financing companies that are traditionally used to help sell properties. The experts who work closely with this company are able to sell homes in any condition to qualified buyers. The PLB Investment Group is based in Tampa, Florida and currently sells homes across the United States. This company offers its expert services to homeowners without the delays that can be common in real estate.