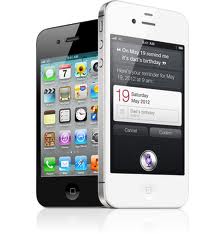 So where are the best places to cash in on an older iPhone model?
(PRWEB UK) 5 September 2012
This is an important month on the calendar, as it's the month the new iPhone will be released; this means a lot of people will be tempted to sell their old iPhone's before the prices plummet towards, and after the release.
So where are the best places to cash in on an older iPhone model?
There are a number of places that have been listed below, with the pros and cons:
eBay
Perhaps one of the more popular places to sell a phone, eBay uses an auction styled format whereby people can list a phone and receive bids, pushing up the price of the phone.
For an iPhone 4S 16GB prices are around the £320 mark.
PROS:

Potential to get more money back for a phone
PayPal covered
Familiar site with a lot of trust
CONS:

Takes time to complete a listing
Users may not get as much as they had hoped for
Insertion, Final Value, and PayPal fees can lower the price
Sell My Mobile
The UK's leading mobile phone recycling price comparison website, who compare all the leading phone buyers in one place, allowing users to see who offers the most.
For an iPhone 4S 16GB prices are around the £310 mark.
PROS:

All prices are fixed sell now prices
There are no fees for selling a phone
Best price guarantee feature
Prices are offered for damaged and broken phones
CONS:

A lot of phone buyers can be unfamiliar to users
Prices can be lower than auction sites
Payment can take time (in some cases)
Amazon
A trusted and well established site that boasts a marketplace that reaches up to 160 million people. Users can list a phone through an advert and wait for it to sell.
For an iPhone 4S 16GB prices are around the £340 mark
PROS:

Users get to set the price that they want to sell a phone for
Amazon give users support all the way through the process
An ad can been seen by millions of people
CONS:

Final value fees can be excessive when a phone sells
Other people may be more competitive on price
Users are not guaranteed a quick sale
Apple
The company that brought you the iPhone, now have a recycle program in which a user can trade back a phone.
For an iPhone 4S 16GB the price tag is set at £250
PROS:

A popular and worldwide known company
Easy steps to recycle a phone
No excessive fees for selling
CONS:

Prices are a lot lower than other recycling websites
These are all ideal ways of selling a phone, but ultimately the decision on where an old iPhone is sold is left to the owner. If they are in a rush and want a fixed price, then SellMyMobile.com can be helpful. If an owner wants to run the risk of trying to get a higher price, and time isn't an issue, then eBay is the answer.