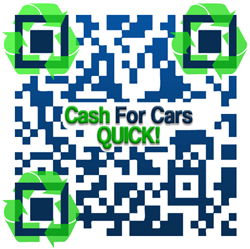 Get big bucks for cars and trucks in Atlanta from Cash for Cars Quick.
Atlanta, Georgia (PRWEB) June 20, 2013
Cash for Cars Quick, the popular nationwide automobile purchasing company, is announcing the expansion of its Atlanta offices. The expansion is due to an increase of newly acquired partners and affiliates who offer their expertise as towing agencies, car sales lots, auto salvage companies, and more. Atlanta residents will now have more opportunities to sell their junk or used cars and trucks for fast cash. The expansion of the Cash for Cars Quick Atlanta offices not only means rapid cash for area auto owners, but it also means that properties can be cleaned up and dangerous environmental waste can be disposed of properly. Money can be difficult to come by in today's struggling economy and people can accumulate a great deal of stress trying to make ends meet. However, many of those living in Atlanta overlook the fact that they have available cash sitting in old junk or used cars that they no longer want or need. Old or wrecked cars and trucks are simply pulled onto properties and left to rot, becoming unsightly scenes, safety issues and environmental hazards. However, Cash for Cars Quick, with its expanding office in the city, can provide rapid cash for junk autos within an hour, whether they are running or not. Once the vehicles are purchased, the company has them towed away to auto lots or salvage companies, and they are converted into reusable parts or resale items. Because Cash for Cars Quick has extensive experience in the buying and processing of autos throughout the nation, they have an intimate knowledge of the fair market value for such vehicles and can, therefore, provide cash to customers rapidly. To sell a junk car for cash in Atlanta visit the local office here, http://www.atlantacashforcarsquick.com/.
Cash for Cars Quick has a long history and proven reputation for dealing with toxic waste materials that junk cars and trucks contain. Such toxic waste materials can escape their systems over time, causing environmental safety issues. However, when the Atlanta junk auto buyer purchases junk autos, they ensure that any leaked or stored waste products have been properly cleaned and disposed of according to state and federal environmental waste regulations. It's not only junk autos that Cash for Cars Quick purchases. They also buy used cars that owners no longer want or are thinking of trading in. This is another great opportunity for Atlanta residents who can benefit from the additional partnerships and affiliates signing up with the company. A great deal of automobile value is lost when used as a trade-in at a car dealership, and it can be quite time consuming and aggravating trying to sell a vehicle through the Want Ads. The solution is to contact Cash for Cars Quick for a fast quote on used vehicles. The money received for used cars and trucks can then be used to negotiate much better deals on new vehicles at car dealerships.
Vehicle auto owners can contact the cash for junk cars Atlanta company and receive a quote in minutes. Cash is then provided in around an hour and the vehicles are removed free of charge to the owners. Autos are then distributed throughout the Atlanta auto network and either refurbished and sold at car lots or sold to salvage companies who resell parts and scrap metal. The popular auto buying company, Cash for Cars Quick has extensive experience and a large, growing automotive industry network reaching across the U.S. Their experience and contacts are used to deliver fast cash for old, junk, wrecked, or used cars and trucks. The purchased vehicles are towed away and processed accordingly through used car lots or salvage companies. Quotes for autos can be obtained in minutes by calling their toll free number 888-862-3001.
Professional search engine optimization services are being used to help the local office promote the message about the importance of utilizing a reputable cash for cars Atlanta Georgia Company, when someone is considering selling their car or truck. Cash for Cars Quick continues its online presence by offering an instant quote over the phone, and regularly posts auto recycling information on the company blog and social media pages. By having a strong customer service department along with instant pricing, the company hopes to attract more Atlanta Georgia residents looking to sell their vehicle. To read more on the company's cash for cars Atlanta GA Facebook page, visit https://www.facebook.com/CashForCarsAtlanta.
About the Company:
Cashforcarsquick.com is a growing cash for junk cars service that offers junk car recycling and that provides a high return to the car and truck owners looking to sell a car in Atlanta and throughout the United States. The company and its partners follow environmentally friendly disposal practices to safeguard the future of the planet. To learn more about the cash for trucks Atlanta GA services visit the company website or call the corporate office.
Contact:
William Leonard
Phone: 888-862-3001
Email: info(at)cashforcarsquick(dot)com