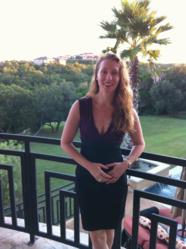 We have proven real estate strategies to help you sell a house fast without coming out of pocket or damaging your credit
Austin, TX (PRWEB) May 30, 2013
According to NBC News, there are over 22 million homeowners in the United States that could not currently sell their houses without having to pay deficiencies or come out of pocket to pay closing costs. While the economy in Central Texas is better than most places, there are still distressed homeowners who are seeking to sell their houses fast in Austin, Texas, but cannot afford to come out of pocket to pay.
This is why local Austin real estate company Hippie Hollow Homes President Shenoah Grove released a report titled 'How To Sell Your Austin House Fast Even If It Has An Underwater Mortgage'. To view this report, please visit here
"Whenever a mortgage is larger than the value of the house, it is referred to as an 'underwater' mortgage," says Mrs. Grove, who is also the President of the largest real estate investing club in Central Texas, The Austin Real Estate Networking Club. "Even if you have a little equity, it may not be enough to pay the closing costs. Too many Austin home owners have let their homes go into foreclosure rather than ask for help. We have proven real estate strategies to help you sell a house fast without coming out of pocket or damaging your credit."
Hippie Hollow Homes is a real estate company that provides many legal, out of the box solutions for distressed homeowners. Mrs. Groves boasts on her website of using 12 different real estate strategies to buy and sell homes.
Since 2004, Mrs. Grove has participated in more than 1,200 real estate transactions in Austin, Texas, and the surrounding cities totaling more than $200,000,000, many of which required using these creative investing strategies.
"At Hippie Hollow Homes, we use multiple real estate investing strategies to solve problems for our customers," says Mrs. Grove. "Solving our customers' problems is the most important focus of our business. For most people, selling their home quickly is the biggest problem they'll ever encounter. We can help."
To view the report 'How To Sell Your Austin House Fast Even If It Has An Underwater Mortgage', please visit here.