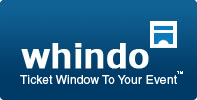 Austin, Texas (PRWEB) July 03, 2012
Whindo, an online event registration and ticket management service provider, has recently announced an important new feature - The Whindo_editor.
The Whindo_editor, which serves as an event's management console, allows event organizers to -

create events with even greater ease and flexibility
locate and utilize proven promotional tools
preview the event site while creating content
access settings and advanced options from a single interface
"Over the past year we have continued to add new features to our event registration service," says Russell Bellow, founder and CEO. "Whindo_editor is designed to showcase these features and to present them alongside our existing suite of features in an intuitive interactive format."
The creation of the Whindo_editor was driven by internal/external usability panels, customer feedback and Whindo's development roadmap.
About Whindo
Whindo is an online event registration solution that enables anyone to create a custom event website, send promotional email invitations, securely collect ticket fees, and manage attendees. For more information visit http://www.whindo.com or follow the Whindo team on Twitter at @ticketwhindo