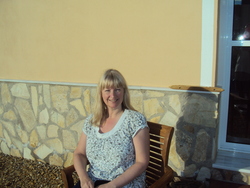 (PRWEB) September 29, 2010
Linda Bailey, first used the Postgoldforcash service in August 2010 and never imagined she would be the 1st winner of Postgoldforcash's Free Prize Draw to win £500 in cash!
Linda received the pack in August found some odd bits of gold and silver and sent them in, then received her payment for the gold the next day. 'When I sent in my odd bits of gold and silver to postgoldforcash, I under-estimated what a speedy and professional response I would receive. I was very satisfied with the offer made to me by Brenda and even more delighted when I received my payment the following day. From start to finish it was under 5 days,' said Linda
On 1st September, at random, Postgoldforcash found their 1st prize draw winner and presented Linda with her £500 Cash. She said: 'To my delight I received another call today from Brenda congratulating me that I had won the first ever PGFC Prize Draw. I am chuffed to bits to win £500 cash, and am looking forward to spending it on a weekend away with my husband Terry. You've made my day.'
All you have to do to be in with a chance of winning the next Postgoldforcash Free Prize Draw is use the scrap gold service by 30th September 2010. Just go to Postgoldforcash.com to request your Free Gold Selling Pack.
Ashley Faull, Co-founder, said: 'Congratulations to Mrs Bailey on being our 1st ever Postgoldforcash Prize Draw Winner. It's so rewarding for all the company to give good news to someone who has used our service! We are really pleased Mrs Bailey is using the cash to fund a weekend away and hope we can deliver similar good news to another customer this month. Anyone can be a winner if they use the our service, it is so easy. All you need to do is request a Free Gold Selling pack, send in some old, broken or out of fashion gold and you will not only receive a great payment for your gold but you could also win £500 in cash'
###