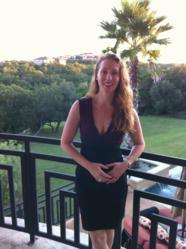 Approach your real estate deals with confidence by working with an experienced real estate professional to help you overcome the challenges and give you an edge
Austin, Texas (PRWEB) September 11, 2012
Shenoah Grove, Realtor, Broker, Investor, and owner of Hippie Hollow Homes in Austin, Texas, released a report called 'Tips on How to Sell Your House Fast in Austin, Texas'. This report is available on her official website site.
While the economy is very strong, there are still distressed sellers who want to sell their home fast in Austin, Texas, but cannot due to lack of equity, repair needs, and many other reasons.
"Just because the market in Austin is great overall, it doesn't mean that everyone's situation is perfect," says Ms. Grove, who has participated in more than 1,200 real estate transactions in Central Texas since 2003. "If you have little, no, or even negative equity, you can still sell your home fast in Austin, Texas. But you may require the assistance of an experienced real estate professional to do so."
In addition to working with a real estate professional, there are still several other things that homeowners can do to assist themselves in the sale of their homes. The report Tips on How to Sell Your House Fast in Austin, Texas' is designed to provide home sellers with this information.
"Approach your real estate deals with confidence by working with an experienced real estate professional to help you overcome the challenges and give you an edge," continues Ms. Grove, who is also the President of the Austin Real Estate Networking Club, the largest club in Central Texas. "Those experienced real estate professionals can always provide you with a good tip or suggestion, and you will find lots of them here in my new report!"
To read the report, please visit here.
About Hippie Hollow Homes and Shenoah Grove:Shenoah Grove is a true Austinite who grew up in Austin, attended Austin High School, and received her BA at The University of Texas at Austin. She also holds an MBA from Rice University. Shenoah has been actively investing in real estate and helping homeowners with creative property solutions since 2003. She is passionate about finding solutions that work in today's post-bubble real estate market. When the market changed, she re-thought her strategies to be a more effective problem solver. She's also a REALTOR and Broker licensed in Great State of Texas (license #518223).