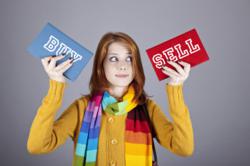 Textbook costs are climbing much more rapidly than inflation rates.
Miami, FL (PRWEB) February 16, 2012
Shpoonkle's newest feature allows legal professionals and students to trade or sell their law school textbooks, study guides, or other publications for free. Law school is expensive and every penny counts when you're focused on success. Shpoonkle is now offering the thousands of students and legal professionals that already visit the site daily, a new no - cost feature. Law and text books are one of the most expensive costs for students. Despite a recession and rising unemployment the "average college student spends over a $1100 a year for textbooks" per Collegeboard.org.
Law school books and supplemental materials are historically more expensive than college books and are on the rise as well. Education Insider wrote in September 2011, that textbook costs are "climbing much more rapidly than inflation rates." Congress took note of this problem, and enacted The Higher Education Opportunity Act (HEOA) of 2008 which included a textbook affordability provision that went into effect in July 2010.
Shpoonkle's mission is to make justice affordable not only for the consumer needing legal service, but also facilitating jobs and resources for legal professionals and law students. Shpoonkle currently offers law students and legal professionals the ability to "earn while they learn" by paying law students and legal professionals to write or sell case briefs. Now, they can easily sell their old law school text books, study guides, research materials, and other legally related publications online to a a very targeted audience. Some of the obvious benefits of the newest student resource feature is that its free, national, and their are other legal professionals already on the site looking for resources. There are many commercial resources on the internet for students to exchange, sell back, or buy text books, but many incur some cost to the student. Shpoonkle is providing a resource where the the only person making money is the student selling the book, and the buyer can realize a savings. The new feature allows students to post materials and utilize the ISBN number for their ad.
We invite students to post their text books for free, and utilize this new feature as another resource for making law school more affordable. Sell or buy your law and college books on Shpoonkle at: http://www.shpoonkle.com/books
Shpoonkle promotes advocacy to their members with free services; and exciting contests like this one offer Shpoonkle visitors an opportunity to win an amazing prize. Shpoonkle is an innovative free web site that allows clients to confidentially post a legal case on line where attorneys bid for that case. The client has the option to pick any of the bidders and can communicate privately with the attorneys. Shpoonkle and Shpoonkle Canada are either registered trademarks or trademarks of Shpoonkle, LLC. in the United States and/or other countries.
For more information, contact:
D. Morgan
305-712-2822
info(at)shpoonkle(dot)com
http://www.shpoonkle.com
###