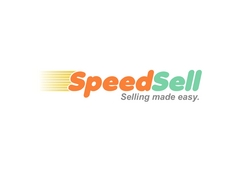 Selling with SpeedSell typically takes less than two minutes
London, United Kingdom (PRWEB) February 11, 2009
SpeedSell, a new business helping consumers sell their unwanted video games and consoles, publicly launches its full online service today. SpeedSell was created by a former RBS banker now running the UK's first online 'rag and bone' business. Families can beat the downturn and make money for old items without the hassle and uncertainty of trying to use auction websites.
SpeedSell is a new concept in selling, giving sellers an instant online price for their unwanted Wii, Xbox or Playstation. Sellers find their item and answer a few questions at http://www.SpeedSell.com: a price is then instantly generated online. SpeedSell offers free, next-working-day courier collection from homes and workplaces anywhere in the UK on all trades over £10. Sellers can also post items to SpeedSell from any Post Office. Items are checked at SpeedSell's processing centre and sellers are paid within 4 days by cheque or PayPal.
SpeedSell is designed to be the perfect way for British consumers to sell a Wii, sell an Xbox 360, sell a PS3, or sell any other games console or game from the last 10 years.
"Selling with SpeedSell typically takes less than two minutes," said George Bevis, CEO of SpeedSell. "Although most British internet users have bought using auction websites like eBay, few choose to sell there. People see selling in auctions as inconvenient and risky. SpeedSell makes selling easy and risk-free."
SpeedSell's consumer research (conducted by independent agency GMI) shows that 28% of British people say they never sell, and another 34% sell only 1-2 times per year.
At a time when British finances are stretched, families will find SpeedSell a convenient way to raise money to buy new consoles and games, pay utility bills, or just clear Christmas debts. SpeedSell expects a rush of sellers as the recession deepens, and advises customers to sell consoles and games early to get the highest price.
SpeedSell uses specially developed mathematical techniques to predict the resale value of items on auction sites. SpeedSell uses these estimates to make an instant online offer to customers to buy their items, and ultimately resells on secondary markets such as eBay. SpeedSell uses expertise in selling to make a profit when it resells. The "Internet Rag and Bone" business model is established in the USA by businesses like Gazelle.com, but SpeedSell is the first business of its kind in Europe. Users value the speed, convenience and low risk of selling to a professional buyer like SpeedSell.
SpeedSell has been developing its service in 'beta' for a year to ensure a perfect customer experience for high volumes of sellers. After trading hundreds of items in tests in 2008, SpeedSell is now launching to the wider public with automated next-working-day collection, buying every game since 2000 and consoles from today's Nintendo Wii (for £87) all the way back to the original 1985 Nintendo Entertainment System (£4).
Later in 2009 SpeedSell will begin to trade a wider variety of products: consumer electronics, DIY equipment, sports equipment, furniture, baby gear, etc. SpeedSell invites the public to participate in a poll to determine what SpeedSell should buy next at speedsell.com/poll.
SpeedSell's Founder and CEO, George Bevis, was a banker at troubled bank The Royal Bank of Scotland until the credit crunch hit in September 2008. He was frustrated that it is easy to throw away valuable items but difficult to sell them. Seeing an opportunity to build a business which will succeed in a recession, he quit RBS to launch SpeedSell.
For more information, contact:
George Bevis, Founder and CEO, SpeedSell
Telephone: +44 (0) 207 060 2134
SpeedSell.com
###