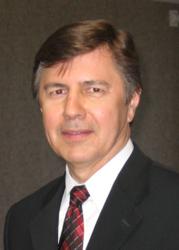 Studies show that a well-developed business growth and exit plan can raise the value of a business upwards of 50%"
Louisville, KY (PRWEB) October 12, 2012
All businesses change hands at one point or another. Since a business is traditionally the owner's biggest asset, he/she should be in command of the eventual transfer. "Studies show that well-developed business growth and exit planning can raise the value of your business upwards of 50%," stated Brian Mazar, CEO of American Fortune Mergers and Acquisitions. In a conference earlier today, Mazar emphasized the importance for owners to always have a functioning business growth and plan. "Not only do they assist with the eventual sale of a business to new owners, they give a business focus."
After educating a room of small business owners on the details of quality growth and exit planning, Mazar concluded the conference by emphasizing the steps any owner can take immediately to prepare their company for its future.
1. Focus on the income statement and tax returns
All businesses are valued on basis of the health of their income statement. Specifically, a business valuation service will normally determine a business's worth based on a multiple of cash flow or EBITDA. Business owners must plan in advance to present the largest Net Operating Income possible for at least three years prior to beginning the sales process. Not only should internal statements reflect the businesses' financial health, but your tax returns need to mirror that profitability. It's time to change financial practices from the "private" business goal of tax minimization to a focus more in accordance with that of publicly-traded businesses - bottom line maximization.
2. Assemble a team
Begin discussions with the following advisors – a business broker or mergers and acquisition advisor, an attorney, an accountant, and a banker - to begin to plan how to sell a business. The more advanced planning that is done to sell a business, the easier the process will be and the more money one will have remaining. The advising team of business brokers, lawyers and accountants will help business sellers cross the legal and financial hurdles of the sales process.
Of all the professionals one must assemble, special attention should be given to the selection of the business broker or mergers and acquisitions advisor. This is because they have knowledge of all areas: banking, accounting, finance, contracts, industry and economic knowledge and negotiation skills. The business broker will be able to navigate all stages of the sale process to the owner's advantage.
3. Standardize your procedures
Do everything possible to make the business appear as if the transition from seller to buyer would proceed without any hurdles. Update and document all operating policies and procedures. Write a formal business plan. Create written job descriptions. Develop a systems manual. Establish a fair market value for all furniture, fixtures and equipment of the business. In general, get things document and in order!
4. Make yourself replaceable
The last thing in the world a business owner wants buyers to think is that their business would not function without them. Begin to assemble a management team that will be capable of success after the owner decides to sell a business and depart. It's imperative to present the image that the business will continue its profitable operation with or without the present owner's involvement.
5. Price the business realistically
Pricing is always a sensitive issue with business owners. Rightfully so. Owners put their proverbial blood, sweat and tears into their company and value their business as such. But potential buyers will not rely on the asking price owners places on their company. They might take it into consideration, but not make offers based upon it. Buyers and sellers benefit from the pricing objectivity of a business valuation performed by a business broker or mergers and acquisition advisor that offers business valuation services. Investing the money for this independent opinion will add credibility to an asking price and minimize the negotiating wiggle-room for prospective buyers.
American Fortune Mergers and Acquisitions, LLC is a nation-wide firm that provides growth-to-exit planning, mergers and acquisitions services and business valuation services for businesses with revenues between $3 million and $100 million. American Fortune was founded by industry veteran Brian S. Mazar who developed a unique process that is sell-side driven. This process makes American Fortune different from most merger & acquisitions advisors.
Advisors at American Fortune are not business brokers, they do not represent both sides of a deal and they refuse to follow industry standards just "because." Their results are different too. Those who learn how to sell a business through American Fortune receive better terms, higher selling prices and a true advocate when they sell a business. Due to this, American Fortune successfully sells their businesses at an average of 98% of the listed price.