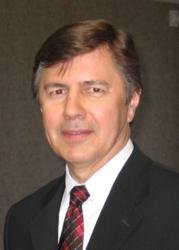 It's quite difficult for an owner to step back from daily operations, but to assure a company is profitable and growing, it's essential."
Louisville, KY (PRWEB) April 18, 2012
Because business owners frequently focus their hard-work and passion on daily operations, executive-level responsibilities often get ignored. With regular attention, though, these "tedious responsibilities" can significantly increase business value and turn a revenue-cultured company into a profit-cultured company. Today Brian Mazar, CEO of American Fortune Mergers & Acquisitions, released his advice for keeping executive-level responsibilities clear, concise, and manageable while also increasing a business's value to eventually sell a business.
"It's quite difficult for an owner to step back from daily operations," stated American Fortune Mergers & Acquisitions CEO, Brian Mazar, "but to assure a company is profitable and growing, it's essential."
To keep an owner involved in operations and focused on a healthy business valuation, Mr. Mazar suggests three simple steps, when, done annually, can give a business the best chance for a healthy bottom line.
Mr. Mazar first suggests conducting a business check-up, often called a SWOT (strengths, weaknesses, opportunities, threats). "This checkup requires a significant investment the first time it's performed, but future check-ups can be conducted as a benchmark against the first one and will be less time-consuming." By focusing on these four aspects of a business, a very specific list of what is good and bad about a company can be translated into action items.
"The next thing to do is determine a company's profitability drivers." This starts with understanding where money is made and lost. "It is easy to equate growing revenues with making money, but unless operating margin is keeping pace with revenue growth, a business is actually facing a decline in profitability," states Mazar. To understand the total profitability picture, Mr. Mazar suggests analyzing the cost structure and contribution margin of each business component separately. Such components may be brands, products, channels or customers.
Once profitability drivers are defined, consider one of the following suggestions to round-out an annual analysis:
1. Re-evaluate all products and services. "Consider dropping low volume products or services and only keep them if their customer reach is strategic in terms of loyalty, satisfaction and relevance," said Mazar. He also suggests comparing their contribution margin to all products and services. Evaluate their system-wide operation impact on manufacturing and distribution productivity.
2. Realign customers. Mazar encourages owners not to be afraid to renegotiate pricing or completely eliminate unprofitable customers to improve the low-cost and high-cost mix. "This may allow for consolidation of facilities, reduction of manufacturing lines and more efficient distribution.
3. Set long-term strategy. This involves sharing your findings with the entire leadership team so all future discussions will be based on true costs, system-wide impact, and the most favorable profitability strategies.
"Your goal should be to move from a revenue culture to a profit culture and maximize your business's valuation," states Mazar. "Careful planning will allow you to transition your company without jeopardizing either near-term performance or future growth. Set aside time to review the SWOT action plans twice a year and complete your business checkup annually. As needed, make adjustments and work with external advisers to stay on course. Just like a fitness plan, once you get started, you will see signs of improvement. "The life span and business valuation of any company will be dramatically increased."
American Fortune Mergers and Acquisitions, LLC is a nation-wide firm that provides services in the areas of growth-to-exit planning, mergers and acquisitions and business valuations for businesses with revenues between $3 million and $100 million. American Fortune was founded by industry veteran Brian S. Mazar who developed a unique process that is sell-side driven. This process to sell a business makes American Fortune different from most merger & acquisitions firms.
Advisors at American Fortune are not business brokers, they do not represent both sides of a deal and they refuse to follow industry standards just "because." Their results are different too. Those who sell a business through American Fortune receive better terms, higher selling prices and a true advocate when they sell a business. Due to this, American Fortune successfully sells their businesses at an average of 98% of the listed price.