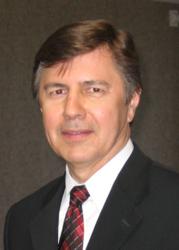 Investing the time and money in a quality business valuation can make all the difference in the sale's success.
Louisville, KY (PRWEB) April 26, 2012
The weak U.S. economy over the past 4 years has taken its toll on business owners. Many have minimized spending budgets and trimmed staff just to stay in existence. For owners now finding it time to sell a business, such frugal thinking is causing more and more business owners to consider selling their business solo; without the assistance of a mergers and acquisitions advisor. Some business owners navigate this process successfully, but far too many of them hobble through with less-than-ideal results. American Fortune Mergers and Acquisitions CEO, Brian Mazar, today releases the top risks a business owner takes when deciding to sell a business solo and provides some advice for making this decision.
"There are two pitfalls owners want to avoid should they choose to sell a business on their own," states Mazar. The first is an owner's tendency to go for the "Quick Sale." "With this state-of-mind," cautions Mazar, "an owner may eventually sell their business but often overlook some valuable aspects of the deal." For example, a company's business valuation might be inaccurate which could mean selling for thousands of dollars below what it's worth. Poor valuations also increase the risk of selling to a bottom-feeding buyer who will utilize great negotiation tactics to obtain favorable terms and a great purchase price. Additionally, if the structure of the deal is not meticulously reviewed, owners may unwittingly leave themselves legally exposed which can come back to haunt them in the future.
Then there are those FSBOs who languish on the market with their business offered for sale at twice the actual value wondering why no buyers are showing-up. With the sale looming somewhere in the future, "employees start to leave as they begin to worry about the company changes, their job stability and new management," says Mazar. With no offers in site, owners tend to spend increasing amounts of time focusing on why their business is not selling. The business then begins to suffer which can include declines in revenue, morale and growth: not a good recipe for selling a business.
"Investing the time and money in a quality business valuation can make all the difference in the sale's success," says Mazar. "The initial preparations will take time, but an accurate business valuation that accounts for all aspects of the business will keep thousands of dollars in an owner's pocket." Mr. Mazar recommends using a firm that is actively involved in the day-to-day business of business sales, preferably a mergers and acquisitions firm. Many accounting firms also offer business valuations but Mazar notes, "they often do not have an in-depth understanding of market forces or industry trends."
Accurate valuation in hand, the decision must then be made to FSBO or hire a company to sell the business for you. To make this decision, educate yourself. Find out what it takes to successfully sell a business. Speak with professionals you trust. Call around. A good firm will at least offer some advice regardless of their involvement in the sale. Be sure to understand the importance of confidentiality, a thorough and controlled process, how to properly screen qualified buyers, the due diligence process and how to predict future problems and be able to offer solutions to a potential buyer.
Then take a good, long look at your time resources. As a FSBO, be prepared to dedicate 10-15 hours per week for up to two years. This time will be used to advertise, find buyers and screen them, understand tax implications, structure a deal, conduct due diligence, negotiate and legally protect yourself and the business. If these tasks seem overwhelming, perhaps a FSBO is not the way to go and you may consider a mergers and acquisitions firm. Firms whose core focus is the buy/sell process are your wisest choice. "They are experienced in providing advisory services and their resources typically run deep," Mazar stated. "Find a firm that clearly and realistically presents extensive information and explains different choices along with the outcomes of each." Then, adds Mazar, "stop, listen and ask more questions." When a firm offers their time to help you feel confident and comfortable with all aspects of a sale, that will be the firm for you.
American Fortune Mergers and Acquisitions, LLC is a nation-wide firm that provides services in the areas of growth-to-exit planning, mergers and acquisitions and business valuations for businesses with revenues between $3 million and $100 million. American Fortune was founded by industry veteran Brian S. Mazar who developed a unique process that is sell-side driven. This process makes American Fortune different from most merger & acquisitions firms.
Advisors at American Fortune are not business brokers, they do not represent both sides of a deal and they refuse to follow industry standards just "because." Their results are different too. Those who sell a business through American Fortune receive better terms, higher selling prices and a true advocate when they sell a business. Due to this, American Fortune successfully sells their businesses at an average of 98% of the listed price.