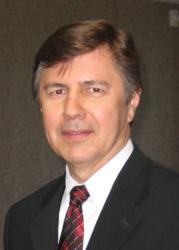 In a perfect world, the best time to sell a business is when the national economy is strong and the industry is getting a lot of attention from Wall Street.
Louisville, KY (PRWEB) May 24, 2012
Most business owners are so busy running the day-to-day operations of their business that they do not give ample consideration to the future of their business. Before selling a business, there are many factors to address and adequate preparation can maximize the return to the owner. Today, American Fortune Mergers and Acquisitions CEO, Brian Mazar offered his thoughts on what owners should consider when considering the sale of their business.
"In a perfect world, the best time to sell a business is when the business is performing well, future projections look even better, the national economy is strong and the industry is getting a lot of attention from Wall Street investors," shares Mazar. However, regardless of the state of the economy or the industry, there are certain things owners can do to make their business sell-able and as attractive as possible to potential purchasers. Mazar lists the following key points to build market value and improve company cash flow:

Standardize and document all company procedures
Eliminate liabilities or liens and resolve any outstanding litigation
Investigate transferability of leases and sales & supplier contracts
Perform maintenance on company equipment to ensure good operating condition
Secure key employees with employment contracts
Eliminate non-performing or non-contributing employees from the payroll
Establish a management team that can operate without the current owner
Reduce reliance on one or two large customers for the majority of sales
Spruce up the physical aspects of the business facility
Have clean, verifiable financial statements for the past three years
Reduce unnecessary inventory
Collect any outstanding receivables
Re-negotiate favorable key supply contracts
Reduce personal adjustments on Income Statements
Ensure financial controls are established
"Owners should be aware of the inherent conflict that arises with running a business and preparing it for sale," warns Mazar. "Many businesses are run with the objective of minimizing tax liabilities. Unfortunately, the same techniques and accounting practices that minimize taxes also minimize the value of a business." Ideally, plans to sell a business should be made three to five years in advance of the anticipated sale. This will allow adequate time to make changes and demonstrate a track record of maximum profits.
In addition to setting a future target date to sell their business, a business owner should ask themselves what they want to get out of the sale of their business. Do they just want to finance their retirement? Is it important that their son or daughter remains with the business? Can they gain tax benefits by financing part of the sales price? Do they want to ensure the new owner will treat their customers with the same level of service? Make a list of priorities and seek the advice of business professionals to ensure there are no surprises during the process of selling a business.
American Fortune Mergers and Acquisitions, LLC is a nation-wide firm that provides services in the areas of growth-to-exit planning, mergers and acquisitions and business valuations for businesses with revenues between $3 million and $100 million. American Fortune was founded by industry veteran Brian S. Mazar who developed a unique process that is sell-side driven. This process makes American Fortune different from most merger & acquisitions firms.
Advisors at American Fortune are not business brokers, they do not represent both sides of a deal and they refuse to follow industry standards just "because." Their results are different too. Those who sell a business through American Fortune receive better terms, higher selling prices and a true advocate when they sell a business. Due to this, American Fortune successfully sells their businesses at an average of 98% of the listed price.