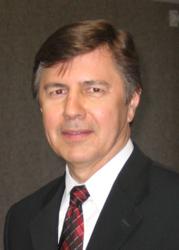 A seller is just as significant as the buyer and will walk away if not satisfied.
Louisville, KY (PRWEB) July 31, 2012
Advice, attention and information is abundant for potential business buyers. After all, they are the ones interested in any given business and they have the means to buy it. That's quite a few cards for one person to hold in their hands. "But," says Brian Mazar, CEO of American Fortune Mergers and Acquisitions, "do not underestimate or ignore the needs and interests of the seller. Although not catered to as much during the acquisition process, they are just as significant as the buyer and will walk away if not satisfied."
In a statement released today, Mr. Mazar provides valuable tips for those selling a business. These tips can assure a seller they are examining the most pertinent buyer criteria and making a solid decision for the future of their company.
The following tips provide a fundamental foundation for smart business-selling.
1. Conduct an evaluation of the buyer's abilities and interests. If a person has been behind a desk for many years, would they be happy calling on business people and selling them a product or intangible service? Do they posses marketing and sales experience if your company needs that?
2. Do they have an enthusiasm for your company's products or services? Will the buyer be happy introducing a new product or an unusual service that the public knows nothing about? Could they generate honest excitement for a product or service?
3. Do they have knowledge of the products or services? If the buyer has little or no training in technical or management know-how for your industry, be wary of this buyer.
4. Is a buyer aware of the competition in this industry? Do they have a strategy or vision for the future? A buyer with legitimate interest might not disclose their ideas and specific thoughts for the businesses' future, but they will most likely share a bit to put the seller at ease and give them confidence in the buyer's intent.
5. Does the buyer's background fit the requirements of operating this business successfully?
6. Is the buyer aware of the time commitment to run your business successfully? Do they indicate a willingness to invest not only their money, but their time to the company?
7. Interview the buyer. What are their thoughts on employee compensation and satisfaction? On customer service? On financial matters? Do they align with how the company has historically been run? Would current staff be comfortable with this new owner?
8. A merger and acquisition advisor, an attorney and an accountant are of up-most importance. A merger and acquisition advisor is very versed and experienced in all of the issues relating to the sale or acquisition of a business. They can conduct an in-depth study and guide and protect individuals through the process of buying a business.
American Fortune Mergers and Acquisitions, LLC is a nation-wide firm that provides services in the areas of growth-to-exit planning, mergers and acquisitions and business valuations for businesses with revenues between $3 million and $100 million. American Fortune was founded by industry veteran Brian S. Mazar who developed a unique process that is sell-side driven.
This process makes American Fortune different from most merger & acquisitions firms.
Advisors at American Fortune are not business brokers, they do not represent both sides of a deal and they refuse to follow industry standards just "because." Their results are different too. Those who sell a business through American Fortune receive better terms, higher selling prices and a true advocate when they sell a business. Due to this, American Fortune successfully sells their businesses at an average of 98% of the listed price.