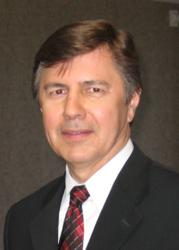 Louisville, KY (PRWEB) August 07, 2012
Yes, a booming economy does bolster a company's price tag, but there are many other significant factors that Brian Mazar, CEO of American Fortune Mergers and Acquisitions, feels should be assessed before deciding the right time to sell a business. In a press conference earlier today, Mazar offered his thoughts on when a business is ripe for selling and concluded the conference with some tips on maximizing sale price.
WHEN'S THE RIGHT TIME TO SELL?
Selling a business at the right time is critical. It is difficult for the owner of a privately-held company to, as they say, "align the stars with the moon" to achieve the perfect time to sell. Public companies have their stock price to guide them. Here are some other ideas of what many would consider the "right time" to sell a business:

Sell when your industry is hot.
Sell when your company is doing well.
Sell when the economy is robust.
Sell when the company is fully mature.
Sell after proper planning and preparation.
Sell when you find the right buyer.
There are certainly many other reasons that haven't even been mentioned, such as: health issues, personal problems, the offer that's too good to pass-up, etc.; the list is endless. Most people sell a business because something in their gut tells them it's time. It is probably the same gut reaction that told them to buy the business or start the business in the first place.
MAXIMIZE THE SALE PRICE
Below are ways to increase the asking price for a business:
1. Does the business have equipment that is not needed? Sell it. Is there non-operational equipment? Fix it if it is needed, or fix it and sell it. Most buyers will want all equipment to be in working order. If you don't need it, get rid of it.
2. If you have your third cousin or an old friend on the payroll and neither is needed, let them go. Give them a small severance to ease the transition.
3. If you have some old accounts receivable, consider discounting them to get them off of the books. If the company has some disputes with customers, why not settle them?
4. If there are some legal issues hanging around, get rid of them even if it costs a few bucks. Legal issues never look good to a potential buyer.
5. If you have your favorite easy chair and a valuable painting in your office, take them home. Acquirers will expect to get everything they see in the business.
6. If the business owns the building or a corporate retreat, spin them off to a separate corporation. The lower the price, the easier it is to sell. Many buyers don't want to invest in real property.
7. Become a landlord for the property and collect a monthly check. If you don't own your building, check with the landlord to see if he or she will lower the rent or rewrite the lease with other more favorable terms.
8. Check with your accountant to find out how you can make the financials look better, cleaner, more profitable, etc.
9. If you don't have operational manuals, documented processes and procedures, and marketing manuals, create them. It will make your operation look a lot more professional.
American Fortune Mergers and Acquisitions, LLC is a nation-wide firm that provides services in the areas of growth-to-exit planning, mergers and acquisitions and business valuations for businesses with revenues between $3 million and $100 million. American Fortune was founded by industry veteran Brian S. Mazar who developed a unique process that is sell-side driven. This process makes American Fortune different from most merger and acquisitions firms.
Advisors at American Fortune are not business brokers, they do not represent both sides of a deal and they refuse to follow industry standards just "because." Their results are different too. Those who sell a business through American Fortune receive better terms, higher selling prices and a true advocate when they sell a business. Due to this, American Fortune successfully sells their businesses at an average of 98% of the listed price.