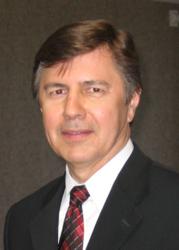 I have always been disappointed at the lack of focus professionals give to the emotional side of selling a business.
Louisville, KY (PRWEB) August 29, 2012
MBA students enrolled in the University of Louisville College of Business recently completed a study on the succession planning process. As a part of this process, Brian Mazar, CEO of American Fortune Mergers and Acquisitions, was asked to guide the study. With the project now complete, American Fortune releases its information; more specifically, information as it relates to exit planning and the emotional factors that are often under-valued during succession planning.
"I have always been disappointed at the lack of focus professionals give to the emotional side of selling a business. Yes, everyone is interested in the bottom line but if an owner is not in an emotionally healthy spot to sell a business, it's gonna be difficult," shares Mazar. "From my standpoint, that makes emotional readiness the number one factor in determining the success of a business sale."
Mazar is not alone. Interviewed for the study were Hugh Sawyer, founder of business/consulting firm Sawyer One and Dr. Michael Klein, president of St. Paul Travelers Financial and Professional Services business unit. Both gentlemen agree with Mazar's perspective. "I have a client I am working with now who admittedly should have sold his business a year ago, but his emotional barriers kept him from doing it, "quotes Sawyer. Klein acknowledges there are several institutes that certify individuals to be exit planning professionals, but their emphasis is on the technical steps. They lack focus on the emotional and psychological aspects.
Topics associated with the emotional aspects of exit planning and the sale of a business include an owners mortality, resistance to change, identity, and the quality of life, just to name a few. But don't forget the family dynamic. "With so many businesses being family run, business advisors must be ready for the emotional dynamic to intensify significantly when owners are forced to make family decisions during the exit planning and selling of a business," shares Mazar.
So what is an advisor to do? "Conduct a workshop," advises Klein. "Include the owner, other company executives, even spouses and children if they are affected." Klein suggests making the topic non-threatening, such as 'Transition planning', and make the workshop goal one of sharing thoughts and concerns rather than deciding anything concrete. "Invite a speaker who has sold a business before. Have them focus on the emotional aspects of their departure rather than the technicalities," he offers.
A successful workshop will give many with an emotional investment an opportunity to share their fears and worries. "It is not that these concerns will go away due to the workshop," states Mazar, "but they will be verbally shared and available for all to address. Sometimes this is all people need." As for owners, their worries won't necessarily go away after a workshop but they might have more clarity on what people are concerned about and what they are not. They will also see that they are not alone in some of their feelings which can comfort them going forward. It could also open the lines of communication between individuals who were not openly sharing before.
If you are to make a specific goal during a workshop, it should be future-focused for all involved. Show business owners and those involved in the sale of a business that life goes on after owning a business. Using an interest assessment is a great workshop tool to "plant the seed" and help owners discover what they could focus their time on upon exiting. "They need to have activities, responsibilities-otherwise they could feel isolated and depressed," adds Klein.
It is hoped that advisor awareness, amped-up certification training and company workshops will more intimately connect business advisors with business owners as they navigate the business exit planning process. It won't alleviate the emotions, but it will validate and respect them. Will it add value to the sale? Probably not, at least numerically, but it will add quality to the relationship between advisor and owner. An advisor's sensitivity to an owner's emotional undercurrents will increase the confidence and comfort of the owners decisions which will eventually lead them to a successful sale of their business.
American Fortune Mergers and Acquisitions, LLC is a nation-wide firm that provides services in the areas of growth-to-exit planning, mergers and acquisitions and business valuations for businesses with revenues between $3 million and $100 million. American Fortune was founded by industry veteran Brian S. Mazar who developed a unique process that is sell-side driven. This process makes American Fortune different from most merger & acquisitions firms.
Advisors at American Fortune are not business brokers, they do not represent both sides of a deal and they refuse to follow industry standards just "because." Their results are different too. Those who sell a business through American Fortune receive better terms, higher selling prices and a true advocate when they sell a business. Due to this, American Fortune successfully sells their businesses at an average of 98% of the listed price.