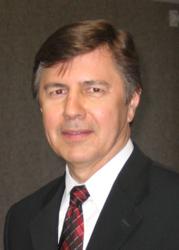 If you don't know what to look for and you don't have a mergers and acquisitions advisor to help, many things will be overlooked.
Louisville, KY (PRWEB) September 05, 2012
"Buyers have to watch-out. If you don't know what to look for and you don't have a mergers and acquisitions advisor to help, many things will be overlooked." This short-and-sweet message was delivered recently by Brian Mazar, CEO of American Fortune Mergers and Acquisitions, to a group of investors curious about buying a business and the errors many business buyers make.
Mazar went on to acknowledge that all businesses have weak spots. "No business or individual is perfect. So as business buyers, you should be aware of this and keep a watchful eye for a seller's level of honesty in discussing these sensitive areas." An up-front person selling a business is likely to initiate conversation about their struggles. At the least, they should be frank and direct.
If, on the other hand, the owners selling a business become defensive or struggle to openly converse about the areas that need improvement, be on-guard and take the initiative to have your concerns thoroughly addressed. Below is a list, released by Mazar, of the key areas to explore when a business buyer conducts their due diligence. "If a company's short-comings are hard to find, this list will guide a buyer toward discovering them on their own."

Lack of access to capital. Has the company exhausted its traditional loan options with lending institutions? Has the owner fronted their own personal funds when the businesses needed it?
Ownership structure and stock transfer restrictions. How many people in the organization have a piece of the ownership? How much of that ownership is silent? How difficult is it to transfer or purchase stock from owners? What are their obligations as stock holders?
Company's market share and market structure of the industry. Is this company a leader or respected player in the industry? How complicated is the industry?
Depth and breadth of management. Is the chain of command so broad or deep it could slow down progress? Is company management left to only a few individuals that call all the shots?
Heavy reliance on individuals especially owner(s). For each of the key company employees, ask the question, "If this person left, how would the business be affected?"
Marketing and advertising capacity. Is marketing and advertising effective and adequately budgeted for? If not, how can it be and at what cost?
Breadth of products and services. Does company success depend on one product? Are there too many products and services? How do you see the businesses advancing based on its current products and services?
Purchasing power and related economies of scale. Review past purchasing agreements. How much above cost is the business buying what they need?
Customer concentration. Is the company surviving due to a few key accounts? How easy would it be to broaden its customer base or increase sales to existing customers?
Depth, accuracy, and timelines of accounting information and internal control. Look beyond their financials. How well is the accounting department organized? Are roles well-defined? How thorough are this department's policies and procedures?
Condition of facility and upcoming capital expenditure needs. What needs updating and how soon? How much will it cost?
Ability to protect intellectual property. Has the company filed for or does it possess patents, copyrights, trademarks, etc. to its intellectual property? If not, how difficult and expensive would it be to do so now? Is it necessary?
Litigation, environmental concerns, and adverse regulatory issues. Check with legal, governmental, and regulatory bodies to see how this company is regarded and what problems it could face in the future.
American Fortune Mergers and Acquisitions, LLC is a nation-wide firm that provides services in the areas of growth-to-exit planning, mergers and acquisitions and business valuations for businesses with revenues between $3 million and $100 million. American Fortune was founded by industry veteran Brian S. Mazar who developed a unique process that is sell-side driven. This process makes American Fortune different from most merger & acquisitions firms.
Advisors at American Fortune are not business brokers, they do not represent both sides of a deal and they refuse to follow industry standards just "because." Their results are different too. Those who sell a business through American Fortune receive better terms, higher selling prices and a true advocate when they sell a business. Due to this, American Fortune successfully sells their businesses at an average of 98% of the listed price.