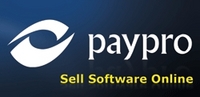 We started working with PayPro a few months ago, and since then we've been carefully testing their eCommerce platform and analyzing the results
Toronto, Canada (Vocus) November 11, 2010
PayPro Global, an international eCommerce solution provider offering innovative tools and services to sell software online, today announced its partnership with Korzh.com, a software developer tool company. According to the agreement PayPro Global will manage online sales for all Korzh.com software products. Korzh.com points to a significant increase in software sales since using PayPro.
"We started working with PayPro a few months ago, and since then we've been carefully testing their eCommerce platform and analyzing the results," said Sergiy Korzh, Korzh.com CEO. "We were also pleasantly surprised with the responsiveness and quality of PayPro's support – all questions are resolved on the fly - as well as the rapid development of features in PayPro's eCommerce platform."
With PayPro Global's eCommerce solution, software vendors are able to precisely monitor and manage online software sales as well as generate comprehensive reports to help them improve sales. PayPro also provides a dedicated account manager to help vendors optimize the checkout process and effectively sell software online with PayPro's tools and services.
"PayPro Global is an active participant in software industry conferences, such as ISDEF and SWRUS," continued Mr. Korzh. "It is always possible to communicate with the company's top management, who are open to direct dialogue and ready to give helpful advice on your business development strategy. Their attention to each vendor's specific needs makes this company stand out among its competitors."
"We value each and every client of our company," said Matthew Silverman, CEO of PayPro Global. "We are pleased that Korzh.com has joined us and is already improving their software sales with the advanced PayPro eCommerce solution."
About Korzh.com
Established in 1998, Korzh.com produces software developer tools for various platforms and development environments.
Web site: http://devtools.korzh.com.
About PayPro Global
Founded in 2006, PayPro Global, Inc. develops and hosts an eCommerce solution that allows anyone to easily sell software online.
PayPro Global supports more than one hundred currencies, all major credit cards, and a wide variety of payment options. The company also offers software developers state-of-the-art licensing, activation, and anti-piracy protection for their applications.
PayPro Global is headquartered in Toronto, Canada, with development centers in Ramat Gan, Israel and Lugansk, Ukraine, and regional offices in Milwaukee, USA, and London, UK.
Web site: http://www.payproglobal.com
Contact
Matthew Silverman, CEO
PayPro Global, Inc.
Suite 1117
250 The East Mall
Toronto, Ontario
M9B 6L3
Canada
Phone: +1-646-873-6857 (Canada)
###