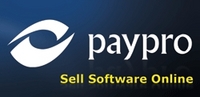 We have always valued the specific needs of our software vendors from Eastern Europe and Russia
Toronto, ON, Canada (Vocus) September 16, 2010
PayPro Global, the leading provider of international eCommerce solutions, today announced its sponsorship of several upcoming software industry events: SWRUS (Kiev, September 25-26) and ISDEF 2010 (Moscow, September 30 – October 3). Additionally, PayPro representatives will actively participate in both conferences. PayPro Global's sponsorship and participation of these conferences is part of their commitment to help software companies sell software online and grow their businesses worldwide.
PayPro's participation in the ISDEF 2010 includes a presentation during the marketing component of the conference. This presentation will explain an innovative company release designed to usher in a different online payment landscape, and drive greater revenue volumes for software companies. Software vendors will benefit from PayPro representatives' expert advice on utilizing EasyCommerce tools to improve customer conversion rates and maximize business efficacy.
PayPro Global 's participation in the SWRUS conference, is twofold: PayPro representatives will conduct a presentation about company tools and services as well as taking part in a plenary session devoted to online payment processing. The plenary session will include a round table in order to facilitate a direct conversation with vendors, and exchange thoughts and ideas on eCommerce trends and requirements.
"We have always valued the specific needs of our software vendors from Eastern Europe and Russia," noted Matthew Silverman, CEO of PayPro Global. "We are dedicated to delivering complete support to them and look forward to the upcoming events as another great opportunity to consolidate our partnerships."
PayPro Global's advanced technologies provide software companies with powerful, cost effective solutions to eCommerce challenges revolving around secure online payment processing. PayPro Global offers both international and local payments, and is dedicated to increasing customer conversion rates by delivering a positive online purchase experience.
For more information about the conferences, please visit http://swrus-kiev.com/ and http://isdef.org/en/conference/isdef2010/.
About PayPro Global
Founded in 2006, PayPro Global, Inc. develops and hosts an eCommerce solution that allows anyone to easily sell software online. PayPro Global supports more than one hundred currencies, all major credit cards, and a wide variety of payment options. The company also offers software developers state-of-the-art licensing, activation, and anti-piracy protection for their applications. PayPro Global is headquartered in Toronto, Canada, with development centers in Ramat Gan, Israel and Lugansk, Ukraine, and regional offices in Milwaukee, USA, and London, UK.
Web site: http://www.payproglobal.com
Contact
Matthew Silverman, CEO
PayPro Global, Inc.
Suite 1117
250 The East Mall
Toronto, Ontario
M9B 6L3
Canada
Phone: +1-646-873-6857 (Canada)
# # #