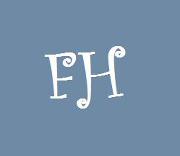 One Stop Shop To Sell And Buy Fashion Items
Dallas,TX (PRWEB) January 31, 2013
FashionHaunt started the year with a fresh looking site. A lot of concerns were shown towards the look-and-feel of the site by users, who wanted a revamped website; the request was turned into reality. Each month FashionHaunt is seeing a rise in the number of users and registered members, and the revamp comes as a positive step towards working with users.
FashionHaunt as usual assures users that they are their first priority, its motto is to keep its costs down and provide all the tools to create this open market.
"Numerous improvements and features are going to be added to the site in the year 2013 and this would not be possible without the suggestions and feedback from our users." - says the founder.
Persis LLC
TX.
http://www.fashionhaunt.com
http://www.myclozet.net