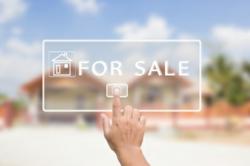 This method is now providing an expedited way that homeowners can arrange a sale of a property or home easier.
Bradenton, Florida (PRWEB) April 05, 2013
Purchasing a home can be one of the biggest investments a man or woman can make. The steps required to sell a home without assistance can be difficult to learn without a trusted resource. The PLB Investment Group has now presented a selling homes without realtors guide online exclusively for homeowners. This guide is now listed as one way that homeowners can use to access alternative resources to sell a home or parcel of land. This information can be accessed online at http://www.realestatetampaflorida.com/sell-your-house.
The real estate market has gained ground in many markets and has provided more opportunities to find qualified buyers. While realtors have access to networks of buyers, the commission fees that are usually charged for services rendered can be thousands of dollars to homeowners. A homeowner with current debts or other financial liabilities could be disadvantaged by these types of fees.
The information now published online is providing ways that are now introduced to homeowners to sell property without real estate professionals. The process to sell a home can be different in certain states although the basics to list a property and collect offers from buyers is generally the same. The PLB Investment Group provides alternative selling services to homeowners in multiple states to help ease the stresses of selling a property without a real estate agent.
The creation of a new homeowner submission form online is providing immediate access to trained experts working for this company. This new form has now been published online and offers one of the fastest ways to receive a response from a trusted expert. The information that is submitted with the new form is reviewed for accuracy before a response is generated. This method is now providing an expedited way that homeowners can arrange a sale of a property or home easier.
About PLB Investment Group
The PLB Investment Group is an experienced real estate investment agency currently helping homeowners in multiple U.S. states to sell homes without a realtor or agent. This company provides expert services from trained experts to help homeowners with extraordinary circumstances sell homes and parcel of land in any exterior condition. The PLB Investment Group constantly adds new services and has built a trusted list of buyers in effort to expedite the offers that can be generated faster and without regular commission fees for homeowner sales.