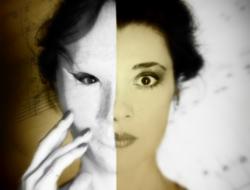 Our Mission at BornAMusician.com is to Enhance A Musical Economy.
Tampa, FL (PRWEB) October 17, 2012
BornAMusician.com officially began with the release of the international BornAMusician.com web page on October 5, 2012 as a brand new company offering a better solution for independent artists selling music online. Founder John Seda was inspired by pure frustration of the current music industry and recognizes musicians are frustrated, prompting him to create his web site designed by Michael Lorenzo and dedicated to enlighten musicians to not making the same old mistakes. John Seda says, "Our motto - we are working to enhance a musical economy. Value received by the artist is our main goal."
Marketing Director Sachiko Seda is John's wife of 12 years, a former world-renowned fashion designer, assists in broadening BornAMusican.com to Japan, and is the inspiration for John's vision helping him to channel his frustrations into the newly released web site.
BornAMusician.com is an online digital music distribution service offering subscriptions to help musicians with promoting, distributing, and selling music online through a global viral database. They have 150 digital stores and offer services such as mastering, recording, web page design, widgets, consulting, photography, album art, and publicist produced press releases to premier news outlets like the New York Times, USA Today and more, through the Associated Press.
BornAMusician.com has begun developing a music parody video web series documentary named "Insanity" about the pitfalls of the music industry through the Kickstarter.com web site. Director of "Insanity" Ryan Justice says, "Insanity, is at its core, is a parody or a satire. Satires are one of the oldest forms of story telling. It goes back hundreds of years to Shakespeare. I believe satires or parodies will always have a place in our culture because comedy is one of the best ways to spread awareness about current events or problems in our country, government or the world. So when John said he wanted to do a parody about the music industry, I got pretty excited!"
Founder John Seda says, "The purpose of these videos is to make artists aware of what they may be doing wrong. The definition of insanity is doing the same thing over and over again, while expecting a different outcome. We want this to be fun. Some of things that happen to musicians are some of the funniest stories ever told. The more money we raise, the more laughter we can share. We are firm believers that we must re-educate artists to a new way in music."
Featured artists and actors in the music parodies are The Blue Van from Copenhagen, Denmark, courtesy of Iceberg Music Group; former Motown recording artist Charles "The Bass King" Glenn; European Grammy-nominated Producer John Ravenhall; world-renowned violinist Luis Montilla; and many more.
By visiting http://www.kickstarter.com/projects/2011665292/insanity-a-music-parody-video-web-series-documenta you can support their efforts to accomplish their goal of raising $60,000 to complete the music parody documentary with comedian Alonzo Bodden who wrote the scripts for the web series teaching through humor about what to do and what not to do using real life music situations with actors to help artists understand and encouraging them by expanding their knowledge.
BornAMusician.com offers several packages designed to assist the individual musician with selling music online. Ground floor opportunity offering a 50% off Beta Testing Introductory Special: Singles are $4.99 a year; 5-song EP is $9.99 a year; and an Album is $19.99 a year. Regular pricing to go into effect January 2013.
The people involved with BornAMusician.com are sincere in their quest to enhance and revolutionize the music industry by focusing on a new way of selling music online, so that musicians can be assured of proper returns on their sales, and offering more services not available on other sites. BornAMusician.com main office is in Tampa, Florida, with other offices in Los Angeles, California, London, England, Copenhagen, Denmark and Hamburg, Germany.
European Grammy-nominated Producer John Ravenhall says about BornAMusician.com, "I'm extremely happy to be a part of this movement and making it better for all concerned. So please support the documentary "Insanity" and I'll be right along beside you. Good luck!"
http://www.RisingSunDigital.com