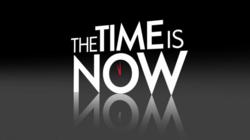 When you weigh the benefit of a few more dollars against the real reason you are selling, it most likely gives you the biggest reason to sell your home now.
Knoxville, (PRWEB) June 19, 2013
The Holloway-Westerling Group, the leading Knoxville real estate team at Gables & Gates, REALTORS has recently posted a new article on their website titled, "Top Reasons For Selling A Knoxville Home NOW!"
With low mortgage interest rates and depressed home prices, the last few years have garnered a lot of talk about what a great time it is for buying a home in Knoxville. While that has absolutely been true, let's talk about why it might also be a great time for selling a Knoxville home. Here are some reasons why right now may be the perfect time to put a Knoxville home on the market.
First reason is DEMAND. Knoxville home buyers are serious about buying and are out in full force, holding true to what is being seen on a national level where buyer traffic is 31% stronger than a year ago. National statistics are showing that homes are selling at the fastest pace since the market spiked in response to the home buyer tax credit. The latest National Association of REALTORS Existing Home Sales Report showed that monthly sales increased 9.7% over the same month last year. Total sales have been above year-ago levels for 22 consecutive months.
The second reason is that inventory is beginning to increase. Nationally, total housing inventory last month rose to a 5.2-month supply at the current sales pace, compared with 4.3 months in January. Many experts expect inventory to continue to rise as more sellers are again above water on mortgages as a result of rising home prices. Selling a Knoxville home now, while demand is still high and before supply increases may result in a seller getting top dollar.
The third reason is increasing competition with new construction. The last few years, sellers haven't had to compete with new homes, but with low inventory levels, and a recovering market, more builders are ramping up construction. As builders get more comfortable they will build more homes, thus increasing the competition with existing homes. Better to sell now, with less competition from new, energy efficient homes with modern amenities.
The fourth reason is rising interest rates. According to Freddie Mac's Primary Mortgage Market Survey, interest rates for a 30-year mortgage have jumped to 3.98% which represents an increase of more than ½ point since the beginning of the year. Economists across the board seem to be projecting interest rates to keep rising. The longer a seller waits to put a home on the market, the higher the interest rate will likely be when purchasing their next home.
The final reason is lifestyle. What reasons are sellers looking to sell a Knoxville home in the first place? What is more important right now, a few more dollars or moving on with life? Perhaps sellers are trying to get closer to family, or looking to retire to a different area, or downsizing financially to give more freedom. Troy Stavros, Broker with the Holloway-Westerling Group at Gables & Gates, REALTORS stated, "When you weigh the benefit of a few more dollars against the real reason you are selling, it most likely gives you the biggest reason to sell your home now."
ABOUT THE HOLLOWAY-WESTERLING GROUP AT GABLES & GATES, REALTORS
The Holloway-Westerling Group is committed to bringing the best possible experience to fruition for buyers and sellers of Knoxville real estate. At the Holloway-Westerling Group we don't believe average is good enough for our clients. At the forefront of the Holloway Group is experience. Our team was created to serve our clients even better with specialization and expertise. We know that individually we cannot be everything to everyone so we have come together as a group, bringing all of our different strengths, so you always work with the best. We pride ourselves on being ahead of the curve on technology and how it can serve our clients. When you are a client of the Holloway-Westerling Group, you can expect to have our entire team of professionals working to fulfill your individual real estate goal. As a member of Leading Real Estate Companies of the World the Holloway-Westerling Group and Gables & Gates, REALTORS can assist you with finding the most qualified real estate professional to suit your needs, anywhere in the world! Visit our website to search ALL Knoxville homes for sale. Contact us today for assistance.