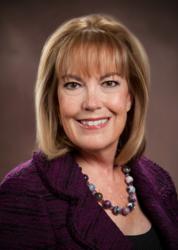 While most companies can achieve growth organically, an acquisition may be the way to take a quantum leap forward. This may mean taking on debt or a financial partner.
Dallas, TX (PRWEB) June 16, 2011
The next 24 months should see more women involved in mergers and acquisitions than ever before, according to Pamela Ragon, Senior Vice President of Allegiance Capital, a middle-market investment bank in Dallas.
"Nationally, the number of women-owned businesses has increased by 50 percent since 1997, and women-owned firms now make up approximately 29 percent of all businesses, according to a report released in March by American Express," says Ragon. "Add to this data the fact that historic amounts of investment capital are fueling increased M&A activity, and the conditions favor more women at the deal table both buying and selling businesses."
Reflecting on her 25-year career, Ragon says, she's personally seeing more women involved in every aspect of the M&A process as investment bankers, CPAs, and attorneys, as well as business owners buying and selling companies.
She believes the emergence of more women in mergers and acquisitions may bring different values to the forefront.
"Price is generally the number one consideration, but we often see other factors -- like leaving a legacy -- weighing heavily on the mind of business owners who are planning an exit," says Ragon. "Women seem to elevate considerations such as the future well-being of employees and the company they're leaving behind."
What do women business owners need to be thinking about when it comes to mergers and acquisitions? According to Ragon, the same things that all business owners need to consider.
For optimal growth, Ragon advises not to make the mistake of being too risk adverse.
"While most companies can achieve growth organically, an acquisition may be the way to take a quantum leap forward. This may mean taking on debt or a financial partner," Ragon says. She advises business owners to look for acquisition candidates that have strengths in areas where their businesses could use improvement – product offerings, technology, new markets or customers.
"But don't overlook the importance of a good cultural fit," she warns. "The best merger in the world on paper can fail miserably if the company's cultures don't mesh."
For those business owners considering an exit, Ragon emphasizes that it's imperative to have a strong management team in place. "Keep in mind that investors are focused on the future," she says. "While it certainly helps to have a profitable track record, you must also be able to convincingly demonstrate your company's potential for sustainable earnings growth."
On June 23, 2011, Ragon will be speaking to the Money in the City conference, an invitation-only event in Dallas for women in finance and related industries.
Headquartered in Dallas, Allegiance Capital has offices nationwide and a 13-year history of closing transactions for private companies in the middle market. Business owners considering their options related to an exit, selling a business or recapitalization, can obtain information about the process from Allegiance Capital by calling 214-217-7750.
About Allegiance Capital Corporation
Allegiance Capital Corporation is an investment bank specializing in financing and selling businesses in the middle market. Founded in 1998, Allegiance Capital has won multiple awards recognizing the value it delivers to clients. Examples include: 2009 Dealmaker of the Year (Dallas Business Journal), 2008 Boutique Investment Bank of the Year (M&A Advisor), 2006 Investment Bank of the Year (Dallas Business Journal). Subscribe to the Capital Ideas blog. Follow Allegiance Capital on LinkedIn, Facebook, and Twitter:@ALLCAP.
Katherine Kirkpatrick
Vice President, Allegiance Capital
214-217-7745
###