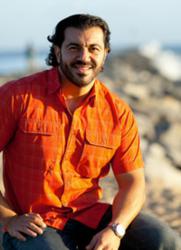 Often times the best systems for attracting clients are actually free or low cost
Chino Hills, CA (PRWEB) April 17, 2013
Bedros Keuilian, CEO and founder of PTPower.com, and the country's hottest boot camp franchise, Fit Body Boot Camp, introduces The Art of Selling Fitness - Personal Trainer Business Course to prove that fitness professionals can double their earnings in 30 days with the right fitness marketing in place.
"I've taken individual fitness trainers from working long, hard hours to earning multiple six figures (and some even seven figures)", says Bedros Keuilian, founder of PTPower.com and the man behind many of the most successful trainers in the US. "Now, I'm going to give fitness professionals the detailed, step-by-step blueprints for easily attracting new clients, selling personal training and multiplying any personal trainer's profits."
Keuilian knows how stressful it is when most fitness professionals are just starting out. That's how The Art of Selling Fitness, available now at PTPower.com, came about. He has spent the better part of fifteen years studying, mastering, and applying the money making secrets of the greatest business and marketing minds out there. By taking the time to test and develop which marketing strategies work, Keuilian was able to put together a foolproof set of systems that will double or triple the earnings of any fitness professional in less than 30 days.
"Often times the best systems for attracting clients are actually free or low cost. However, most new entrepreneurs still use traditional high-cost/low-return marketing methods like newspaper and print publication and even direct mail." Keuilian adds, "While these tactics work, there are plenty of low and no cost personal training business marketing solutions available."
The Art of Selling Fitness focuses on set of pre-planned marketing strategies that help personal trainers generate more leads for their business without spending much start-up money. The goal of this personal trainer business course is to teach fitness professionals how to be more business minded. A majority of personal trainers are really great at training, but not as experienced in making a business grow, so this program provides some of the best fitness marketing strategies ever developed along with everything that personal trainers need to know to attract and retain clients.
"I left the big box gym because I was sick of the corporate gym structure, but had no idea how to run a personal training business, let alone own my own studio," says Samantha Taylor, owner of Fit Body Boot Camp in Lutz, Fl. "When you get Bedros' personal training course and apply it, you will look back at that decision, just like I have, and know it was the turning point for your business getting to the next level."
Keuilian's comprehensive fitness marketing program, The Art of Selling Fitness - Personal Trainer Business Course, showcases twenty-three "done-for-you" marketing techniques that work to bring in new leads. Specifically, the program offers advice on subjects like how to condition clients to bring in new referrals, how to leverage the Internet to grow any personal trainer's business, and features over 20 different "ready-to-use" postcards, emails, press releases, and scripts.
To unlock personal training financial potential and turn it into a reality, check out Grow Your Fitness Business at PTPower.com.
To find out more about Bedros Keuilian, his company PTPower.com and the Fitness Boot Camp Franchise Fit Body Boot Camp, contact Bedros Keuilian at (800) 261-0208. Alternatively, you may use the contact form at http://ptpower.com/contact-me/ or send an email to Bedros Keuilian at support(at)keuilian(dot)com.