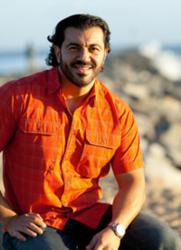 Often times the best systems for attracting clients are actually free or low cost.
Chino Hills, CA (PRWEB) May 08, 2013
Bedros Keuilian knows just how stressful selling personal training is when personal trainers are first starting out. That's how The Art of Selling Fitness, available now at PTPower.com, came about. He has spent the better part of fifteen years studying, mastering, and applying the best money making secrets in the fitness industry to his own fitness business. By developing and testing different fitness marketing strategies that bring in new clients, Keuilian was able to put together a remarkable set of fitness selling systems that will double or triple the earnings of any fitness professional in less than 30 days.
Personal trainers who are new to the fitness industry do not often realize that they do not need to spend an arm and a leg on fitness marketing. "Often times the best systems for attracting clients are actually free or low cost. However, most new entrepreneurs still use traditional high-cost/low-return marketing methods like newspaper and print publication and even direct mail." Keuilian adds, "While these tactics work, there are plenty of low and no cost personal training business marketing solutions available."
The Art of Selling Fitness focuses on a collection of "done-for-you" marketing strategies that help personal trainers generate more leads for their business without spending much start-up money. The main goal of this fitness business course is to teach fitness professionals how to be more business minded. A majority of personal trainers are really great at training, but not as experienced in making their business grow, so this program includes the best fitness marketing strategies ever developed to attract and retain clients.
"I have been using many of the recommendations from "The Art of Selling Fitness" over the last year. I believe it is has begun to set me apart from many training programs in my area. The business package gave back ten times or possibly more what I invested in the program last year. Just having access to the marketing strategies, the forms, the contacts of businesses that can help my business has been huge in developing my own revenue." Explains Brian Waldo, a successful personal trainer and avid user of The Art of Selling Fitness.
Keuilian's comprehensive personal trainer marketing program and business course, The Art of Selling Fitness - Personal Trainer Business Course, showcases twenty-three "done-for-you" marketing techniques that work to bring in new leads. The program offers advice on various subjects like how to condition clients to bring in new referrals, how to leverage the Internet to grow any personal trainer's business, and features over 20 different "ready-to-use" postcards, emails, press releases, and scripts.
To find out more about Bedros Keuilian, his company PTPower.com and the fitness boot camp franchise, Fit Body Boot Camp, contact Bedros Keuilian at (800) 261-0208. Alternatively, you may use the contact form at http://ptpower.com/contact-me/ or send an email to Bedros Keuilian at support(at)keuilian(dot)com.