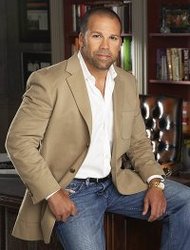 "The success model keeps changing in the tanning market, and one of the greatest examples of building a successful tanning business in changing times is Tony Hartl's story." -Smart Tan Conference Chairman Joseph Levy
Dallas, TX (PRWEB) October 11, 2010
Tony Hartl, founder and former CEO of the record-breaking Planet Tan salon chain, will speak at the Smart Tan Downtown event, which will be held Oct. 22-24 in Nashville.
Hartl, who founded Planet Tan at the age of 26 in 1995 in Dallas and sold the chain 13 years later for millions of dollars, will be leading Smart Tan's "Ten Key Elements of Success in the Tanning Market" class at 10 a.m. Saturday, Oct. 23.
"The success model keeps changing in the tanning market, and one of the greatest examples of building a successful tanning business in changing times is Tony Hartl's story," Smart Tan Conference Chairman Joseph Levy said. "We're glad to have Tony participating in this event and know that our members will learn a lot from his examples."
In 1995 Hartl founded Planet Tan in the Dallas-Fort Worth Metroplex with three locations and a vision "to provide an affordable luxury where everybody can feel better about themselves." The company grew into one of the most recognizable brands in the area and represented the premier collection of indoor mega-salons in the country. By 2008, Planet Tan boasted 17 locations and 160 employees, and generated average per unit sales of $1 million, the highest in the country. That November, Hartl sold the company.
After garnering national media attention for his business accomplishments, Hartl is putting his company philosophy on paper in January 2011 with the upcoming book "Selling Sunshine: 75 Tools, Tips, and Tactics for Becoming a Wildly Successful Entrepreneur." The book will equip everyone from upper management to entry-level employees with actionable items to achieve professional success. In a nod to the next generation of entrepreneurs, all book proceeds will be donated to NFTE.
# # #