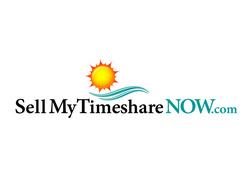 Sell My Timeshare NOW makes it easy to enjoy timeshare, putting the control of buying and selling directly into the consumer's hands
Dover, NH (PRWEB) September 17, 2008
As Sell My Timeshare NOW LLC approaches its five-year anniversary, year-to-date timeshare sales and rental offers are nearing $350 million--an extraordinary accomplishment under any circumstances and a staggering one in these tight economic times.
Although offers to buy or rent timeshare had reached a record setting $274,272,859 by year-end of 2007, in 2008, Sell My Timeshare NOW soared ahead of that milestone, surpassing the previous year's accomplishment by 21 percent with four months still ahead to widen the gap. The New Hampshire based timeshare advertising and marketing company recorded year-to-date offers to buy or rent timeshare of $332,701,702 by the week leading into the 2008 Labor Day holiday.
"Sell My Timeshare NOW makes it easy to enjoy timeshare, putting the control of buying and selling directly into the consumer's hands," says Jason Tremblay, co-founder and CEO of the company.
The timeshare advertising company uses their website, http://www.sellmytimesharenow.com, to advertise and market timeshares for sale or rent. Interested timeshare buyers and renters from anywhere in the world, at any hour of the day, can easily shop for timeshare that fits their budget and vacation needs. The consumer deals directly with the current timeshare owner, removing the middleman, controlling the cost, and eliminating the high-pressure sales pitch historically associated with timeshares sales.
To attract timeshare buyers and timeshare renters, Sell My Timeshare NOW, an Internet-driven company, uses cutting edge strategies of Internet marketing to guarantee that their websites are the most highly visible timeshare and vacation ownership sites on the World Wide Web.
The company's Director of Marketing, Mehrl Martin, explains, "Sell My Timeshare NOW has grown from three employees to 130, all focused on helping timeshare buyers, renters and sellers realize their goal." Martin elaborates by saying that the company monitors the Internet, day-by-day, hour-by-hour, to ensure that no matter how a timeshare buyer or renter is searching the Internet, the timeshares advertised by Sell My Timeshare NOW will be the first ones they find and the largest and easiest inventory to explore.
Sell My Timeshare NOW was recently recognized on the prestigious Inc. 5000 list as the fastest growing privately held timeshare advertising company in the US and number 44 on the Inc.Top 100 list of Advertising and Marketing companies nationwide. With a business growth rate of 520.9 percent between 2004 and 2007, Sell My Timeshare NOW sees an average of more than 76,000 visitors to their website each day. Tremblay describes the company's growth and accomplishment as 'exciting, but only the beginning'. "Timeshares are an affordable vacation choice. Sell My Timeshare NOW is working hard to make sure that people have a hassle-free way to enjoy them."
Jason Tremblay is available for media interviews at (603) 516-0649 or by emailing steveluba(at)sellmytimesharenow.com
About Sell My Timeshare NOW LLC
Sell My Timeshare NOW LLC is a privately held company that provides advertising and marketing for timeshare resales and timeshare rentals via the Internet. In 2007, Sell My Timeshare NOW presented its customers over $274 million in offers to buy or rent timeshares.
###