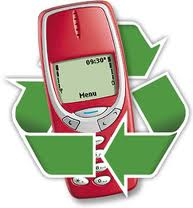 We understand both individuals and charities are trying to earn money any way they can in these tough times. One way to achieve this is sell used phones they have lying around their house
Winter Springs, FL (PRWEB) December 13, 2011
Cellsforcharities.com today announced a cell phone buyback program where consumers sell their used cellular phones and can pick a charity to donate the funds. Americans can now go to cellsforcharities.com for an easy way to sell their phone, and choose to send their payment directly to a charity of their choice or receive a check in the mail.
"We understand both individuals and charities are trying to earn money any way they can in these tough times. One way to achieve this is to sell phones they have lying around their house," says CellsForCharities.com CTO Reed Marshall.
According to CellsForCharities.com, consumers upgrade their wireless phones every 12 months and has at least 2 old phones in their home on average. There are dangerous chemicals and metals in cell phones and many states have laws against throwing them in the trash. Donating or selling old phones is a great way to comply with regulations and earn money at the same time.
About CellsForCharities.com: CellsForCharities.com is a well respected recycler of used cell phones and electronics. Allowing consumers to sell phones easily and quickly is their mission. In partnering up with charities around the globe, CellsForCharities.com helps keep popular charities functioning and offering community programs. Cell phone buyback programs are a popular way to raise funds for events and programs.
###