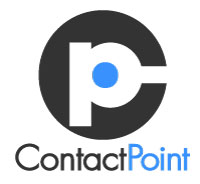 We share free sales, customer service and marketing information on @sellwithpower. And we promise, we will never try to sell you something on Twitter.
St. George, UT (PRWEB) December 21, 2011
ContactPoint's Twitter handle, @sellwithpower, surpassed 3000 followers after only 5 months of focused Twitter activity. ContactPoint social media staff consistently shares useful content on @sellwithpower, posting links to free articles and White Papers related to sales, customer service and marketing best practices.
Drawing on a decade of call recording, call scoring, sales training and customer service training, ContactPoint produces the vast majority of the free content it shares via Twitter. However, ContactPoint also shares meticulously curated content that other industry leaders product.
@sellwithpower has gained 3000 Twitter followers so quickly by sharing free and relevant content and communicating with individual followers on a regular basis. This content increases the sales skills, customer service know-how and marketing ability of its followers.
The popularity of @sellwithpower underscores the necessity for businesses, large and small, to engage with the public via Twitter and other social media means.
"Social media is a pillar of our marketing strategy. Twitter drives traffic to ContactPoint.com and brings us new customers," said ContactPoint CEO Jason Wells. "Twitter is a vital way for us to communicate with prospective clients, current clients and those just wanting free information about sales, marketing and customer service. We respond to every retweet and direct message, and we promise you that we will never try to sell you something on Twitter."
To follow ContactPoint on Twitter and gain access to a treasure trove of customer service, sales and marketing best practices, follow @sellwithpower.
About ContactPoint
ContactPoint is the world leader in marketing and sales optimitics. Their new product, LogMyCalls, provides inexpensive tools for businesses seeking to optimize marketing and sales performance. These tools—phone call tracking, call recording and call performance scoring—allow businesses to determine which advertising methods are effective and improve their ability to secure business over the phone. ContactPoint is on a mission to unleash the extraordinary power in every customer contact. For more information, visit http://www.LogMyCalls.com or call 866-811-8880.
###