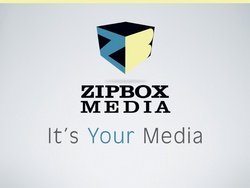 We chose to use ZIPBOX because of their combination of music industry experience and technical know-how
Nashville, Tenn. (Vocus) November 2, 2010
ZIPBOX Media, a leading innovator of digital media distribution, has signed an agreement with Stetson and Sony/ATV to provide its technology services for Stetson's fall 2010 Look Book projects.
ZIPBOX designed http://www.stetsonlooks.com, which features interviews and music videos by the artists Erin McCarley and The PawnShop kings, a free download of the artists' featured songs, and a secure store for viewers to purchase Stetson apparel and accessories worn by the artists in their videos.
"We chose to use ZIPBOX because of their combination of music industry experience and technical know-how," said Aaron Mercer, senior director of licensing and marketing, Sony/ATV Music Publishing. "From the original nugget of our idea, through development of the website and execution of the program, they made the process extremely easy for us and our client."
The Look Books are available through http://www.stetsonlooks.com, http://www.stetson.com and Stetson's Facebook page. McCarley features a rendition of Hank Williams' "I Saw the Light," and The PawnShop kings cover The Beatles' "Revolution." Using the ZIPBOX Media digital distribution platform, visitors to the Stetson Looks site are able to download both songs free, and purchase the Stetson pieces worn by the artists in the videos through a secure online store.
About ZIPBOX Media: ZIPBOX Media is a Web-based media distribution and management vehicle that enables individuals and companies to display, sell and distribute their digital media easily and inexpensively without the need for third-party support or applications. Designed for both novice and advanced users, ZIPBOX includes a customizable website, digital media catalog, secure shopping cart and secure file downloader, as well as accounting and sales reports, marketing components, and integrated e-mail. Visit http://www.ZIPBOXMedia.com for more information.
About Stetson: From its founding by John B. Stetson in 1865 to this day, Stetson has remained true to its heritage and to the timeless standards it represents. Stetson hats continue to encapsulate the finest values, eloquently expressing them in styles ranging from authentic Western wear to sturdy actionwear, to contemporary streetwear for men and women.
About Sony/ATV Music Publishing: Sony/ATV Music Publishing was established in 1995 as a joint venture between Sony and trusts formed by Michael Jackson. Sony/ATV Music Publishing owns or administers more than 750,000 copyrights by such artists as The Beatles, Beck, Brooks & Dunn, Leonard Cohen, Neil Diamond, Bob Dylan, Fall Out Boy, Lady Gaga, John Mayer, Joni Mitchell, Graham Nash, Willie Nelson, Roy Orbison, Linda Perry, Richie Sambora, Kraftwerk, Shakira, Taylor Swift, Wyclef Jean, Hank Williams, KT Tunstall, and Diane Warren, among many others.
# # #