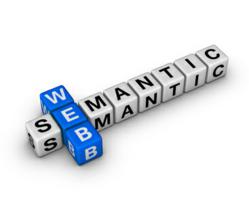 Wayne, NJ (PRWEB) July 25, 2012
A new blog post published by Ballantine Digital explores the complicated and symbiotic relationship between exact-match and semantic, also known as LSI, keywords.
LSI keywords represent the new way that search engines process language. When a user searches for a term like "fan," the search engine decides whether the user is looking for bedroom fans, football fans, or the ticker symbol FAN. To do this, it uses context clues from the surrounding text to get an idea about what type of fan the user is searching for.
To understand this, Google has to semantically link different keywords. For example, "cars" is linked to "automobiles" because they are talking about the same topic. "Digital marketing" and "Internet marketing" are linked as well, for the same reason. What this means for search engine optimization is crucial: you can target both keywords to achieve high search rankings for either keyword.
More crucially, even, search engine optimization experts now rank keywords on how similar they are to their best "exact match" keyword. The blog post discusses how to set up a variety of "tiers" for keywords and use these keywords strategically to bring in the right amount of semantic traffic.
Semantic search is one of the search frontiers that was conquered with the new Google algorithm updates like Panda and Penguin. Search engine optimization professionals are strongly advised to understand these semantic keywords intuitively and start designing their content around natural language versions of their best keywords.
Featured Highlights:

Understand the crucial difference between exact-match and semantic keywords
Learn how the Google Search algorithm is changing to increase the value of LSI keywords
See five ways to create and strategically use lists of semantically-relevant keywords
To read the blog post in full, visit:
http://www.ballantinedigital.com/semantic-keywords-and-seo/
Ballantine Digital is the Search Engine and Social Media Optimization division of The Ballantine Corporation, a family-owned direct mail solution provider since 1966. Ballantine is located in Wayne, NJ.