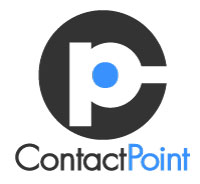 It will be a very busy Autumn at ContactPoint! We are always warmly received at these tradeshows for one simple reason: we increase our clients' sales.
St. George, UT (PRWEB) September 28, 2011
ContactPoint announces an ambitious tradeshow slate for the fall of 2011. ContactPoint will crisscross the United States, attending and exhibiting at 5 tradeshows before the year ends:
DMA Conference and Exhibition, Boston, October 1-6 – ContactPoint will connect with direct marketers seeking ROI tools and analytics using ContactPoint's proprietary call tracking and monitoring technology.
ASRW/NACE/CARS, Orlando, October 6–8 – ContactPoint will exhibit and speak at two educational sessions during the show. ASRW/NACE/CARS is the flagship event for collision and automotive repair professionals worldwide.
SEMA Show and Global Tire Expo, Las Vegas, November 1-5 – ContactPoint will exhibit at SEMA Show and co-locate with the Tire Industry Association. ContactPoint President and Founder Jeremiah Wilson will speak.
ISPA Conference & Expo, Las Vegas, November 7-9 – ContactPoint will, for the first time, exhibit sales training and call recording technology at the premier show in the spa and wellness world.
AH&LA Fall Conference and IHMRS Show, New York City, November 11-15 – This is the world's largest hospitality conference and will be attended by hotel professionals from every corner of the Earth. ContactPoint will exhibit at IHMRS and the AH&LA Fall Conference.
"It will be a busy fall at ContactPoint! We'll be on the road a lot," CEO Jason Wells said. "We are honored to be exhibiting at such recognized and powerful shows. ContactPoint's sales training, customer service training, call recording and tracking solutions are always warmly received at these shows for one simple reason: they increase sales. We are so excited to reconnect with old friends and make new friends at shows across America this fall."
About ContactPoint
Founded in 2001, ContactPoint is the world leader in sales and customer service optimitics. They develop and market patented technology and world class services to optimize the information found in customer telephone calls. They help clients double sales and wow their customers. Serving the hospitality, automotive, rental, financial services, spa and wellness and medical industries, ContactPoint is on a mission to unleash the extraordinary power in every customer contact. For more information about ContactPoint visit http://www.contactpoint.com or call 866-468-0900.
###