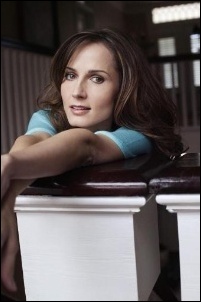 I'm honored to be a part of the SemperComm celebration, and in the company of so many folks who understand the importance of supporting our troops. My tours to our deployed men and women have truly changed my life and galvanized my resolve to say 'thank you' every chance I get
SPRINGFIELD, Va. (PRWEB) April 11, 2007
Wright has been performing for several years, but rose to national prominence with her 1995 "Best New Female Artist" award from the Academy of Country Music. Among many other awards and acknowledgements, she also appeared in People magazine's 2002 "50 Most Beautiful People" edition.
Her passion, especially since the Iraq war started in 2003, has been to support U.S. military personnel. Wright has been on three Middle East and two European base tours with SemperComm entertainment partner, Stars For Stripes, a nonprofit organization dedicated to providing quality American entertainment to U.S. troops stationed overseas, and another with the USO. Wright's support for the military runs deep: her grandfather earned a Purple Heart for storming the beaches at Normandy in World War II; her father served in the Navy in Vietnam; and her brother, Chris, has been an active-duty U.S. Marine for 15 years.
"I'm honored to be a part of the SemperComm celebration, and in the company of so many folks who understand the importance of supporting our troops. My tours to our deployed men and women have truly changed my life and galvanized my resolve to say 'thank you' every chance I get," Wright explained. "Furthermore, the organization Stars For Stripes continues to take entertainment to those remote locations, and I'm happy to be a part of that effort."
Wright is expected to entertain a crowd of approximately 800 military, Congressional, federal agency and major business leaders and their guests during the SemperComm event at the Crystal Gateway Marriott in Arlington, VA.
"We are thrilled to have Chely Wright performing at our Gala. We couldn't have asked for a better fit. She's such a big supporter of our troops," said Lara Coffee, SemperComm Foundation executive director. "I'm sure Chely's music will not only be a big hit, but her lyrics will tug at a lot of heartstrings in that room."
Tickets for the gala are available, and are $300 for the general public or $125 for active-duty military personnel; $175 of the general admission price is tax-deductible. Silent auction donations are also still being accepted, and event sponsorship opportunities remain available. Proceeds from both ticket sales and the silent auction go to support the Foundation's mission. For more information, to donate or to purchase tickets, contact SemperComm at 703-923-7611 or go to http://www.sempercommgala.org.
About The SemperComm Foundation
The SemperComm Foundation is a 501(c)(3) charity dedicated to supplying morale-boosting communications and entertainment equipment, software and services to small, overseas remote U.S. military bases. SemperComm receives major support from Computer Systems Center Incorporated, a unique defense-oriented software development company; Stars For Stripes, a nonprofit that brings celebrity entertainment to U.S. military personnel; and PC Recycler, an electronics recycling and services company. For information about SemperComm, visit http://www.sempercomm.org.