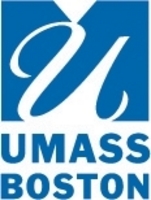 I'm honored to be part of the commencement ceremonies and look forward to sharing in this extraordinary milestone for so many students and their families who supported them every step of the way
Boston (Vocus) April 2, 2009
Chancellor J. Keith Motley today announced that U.S. Senator John Kerry will deliver the principal address at the University of Massachusetts Boston's 41st commencement ceremonies on Friday, May 29, 2009. Kerry, a decorated war veteran who has represented Massachusetts for 25 years in the U.S. Senate, will be joined by honorary degree recipients Joseph Kennedy, former U.S. Representative and founder of Citizens Energy; Sister Margaret Leonard, founder of Project Hope; and Edwin Moses, former Olympian, champion of drug-free athletics, and motivational speaker.
"The university is pleased to honor Senator Kerry with the Chancellor's Medal and to welcome him as our principal commencement speaker. We look forward to celebrating his longstanding commitment to the values of our university and honoring his lifetime of service to veterans and the poor," said Chancellor Motley. "And we are so pleased to also honor Joe Kennedy, Sister Margaret, and Edwin Moses for their leadership and dedication to service."
Kerry served two tours of duty in Vietnam, where he was decorated with a Silver Star, a Bronze Star, and three Purple Hearts. When he came home, he began a lifelong fight for his fellow veterans - joining with others to found the Vietnam Veterans of America to advocate for veterans' benefits, for extension of the G.I. Bill for Higher Education, and for treatment of PTSD. In 1984, Kerry was elected senator from Massachusetts and since then has distinguished himself as one of our nation's most respected voices on national security and international affairs. He has been a leading voice on American policy in Iraq and Afghanistan, the war on terrorism, the Middle East peace process, and Israel's security, and he currently serves as chairman of the Senate Foreign Relations Committee.
"I'm honored to be part of the commencement ceremonies and look forward to sharing in this extraordinary milestone for so many students and their families who supported them every step of the way," said Kerry. "This year's graduates will become part of UMass Boston's tradition of excellence. When it comes to preparing our young people to compete in the global economy, UMass Boston doesn't take a backseat to any institution of higher learning."
Former U. S. representative and founder of Citizens Energy Joe Kennedy will be presented with the degree doctor of laws, honoris causa, for his leadership and service to the community. Kennedy, who is a UMass Boston alumnus and represented the Eighth Congressional District of Massachusetts in the U.S. House for 12 years, devised creative and innovative approaches to help communities achieve economic growth and prosperity by tapping into the private sector. In 1988, he founded Citizens Energy Corporation, which has been helping to heat the homes of the elderly and the poor for the past 20 years. Last year, Citizens Energy's Oil Heat Program aided about 200,000 households, 2,500 participating dealers, 325 shelters, and 223 Native American tribal communities.
Sister Margaret Leonard will be presented with the degree of doctor of humane letters, honoris causa, for her considerable neighborhood-development work as the leader of Project Hope since 1985. Since then, Leonard helped transform the Little Sisters of the Assumption's convent into a vibrant multi-service center offering homelessness prevention, educational and economic empowerment programs serving Boston's Dorchester and Roxbury neighborhoods. A catalyst in forging strategic alliances, partnerships, and collaborations at local, city, and state levels to support low-income families in moving from crisis to stability, Leonard is the former co-chair of the City of Boston's Homeless Planning Committee and cofounded two innovative and highly effective organizations: Homes for Families, a statewide advocacy organization, and One Family Scholars, an organization that provides college scholarships to formerly homeless and low-income mothers.
Edwin Moses will receive the degree of doctor of science, honoris causa, for his outstanding contributions as a three-time Olympic track and field medalist, champion of drug-free athletics, motivational speaker and chairman of the Laureus World Sports Academy, an organization that promotes sporting activities for youth worldwide for the purpose of social change. Moses developed and advocated for the Athletes' Trust Fund to help support amateur athletes. His philanthropic involvement includes the Hughes Spaulding Children's Medical Center, the College Fund, Special Olympics, UNICEF, 100 Black Men of America, and the Inner-City Games. A financial consultant with the Salomon Smith Barney Group, Moses is also a professional motivational speaker. He shares the stories of his academic and athletic triumphs as incentives to achieving excellence.
About UMass Boston
With a growing reputation for innovative research addressing complex urban issues, the University of Massachusetts Boston, metropolitan Boston's only public university, offers its diverse student population both an intimate learning environment and the rich experience of a great American city. UMass Boston's seven colleges and graduate schools serve more than 14,000 students while engaging local, national, and international constituents through academic programs, research centers, and public service activities. To learn more about UMass Boston, visit http://www.umb.edu .
###